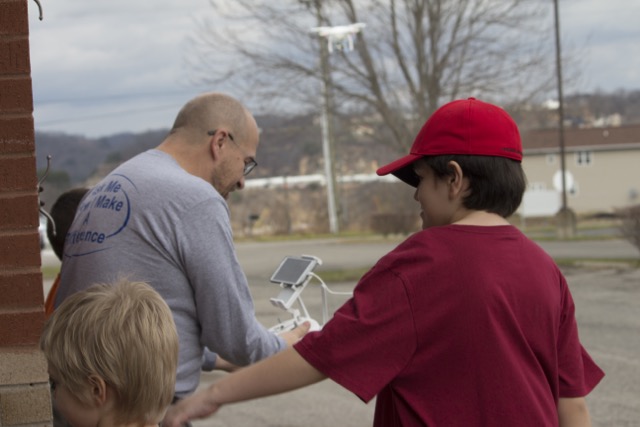 What is 8.5ft wide x 24ft long and _Ed all over?  The Mobile Inquiry Learning Lab (MILL)!
Kentucky Valley Educational Cooperative (KVEC) is collaborating with regional teachers and students to retrofit a box trailer similar to those used for racing, into 204 square feet of portable and innovative learning space.  Student involvement is in place at every juncture, from actual construction to sewing cushions for stools.
With so many Professional Action Networks (PAN) and capable Practitioner "Fellows" throughout our region, this mobile unit will provide a highly interactive learning space and resources to be transported and made available for lessons associated with all the different sectors of education. From Language Arts to Computer Science, the MILL will offer both space and specialized equipment to all districts.  Not only can schools request the use of the MILL for their own lessons, but they may also schedule KVEC department Leads to come and offer their expertise.
The MILL can serve as a useful tool for community involvement.  It can be set up for festivals or school events.  Audio and video recording, editing, and live streaming capabilities are all included in the design.  Students may conduct on-site oral histories or report upon other activities happening at the MILL, such as a lesson with drone cameras or flight simulation.
A big reveal of the first completed MILL will commence on April, 27th at the 2nd Annual Action Research Summit held in the Eastern Kentucky Expo Center.
---
Apply to Build a Tiny House
In addition to the MILL, we will soon be releasing a RFP for schools to design their own tiny houses.  Two schools will be chosen by a panel of field experts to receive grants up to $15,000 each.  Questions and applications can be submitted to Dessie Bowling, KVEC Associate Director, at [email protected] by April 8. Interested schools will present at the April 27th Action Research Summit for consideration.
With this opportunity for inquiry based learning with a competency based assessment, students will have the opportunity to learn and gain a new skill at the same time.
The tiny house project will tie together the Math skills needed for carpentry, English skills for developing a business plan, and Art in the design elements.
Once completed, the tiny houses can be donated to a local family in need, utilized for temporary shelter, or sold by raffle or other means to re-invest in the project to fund construction of additional houses.