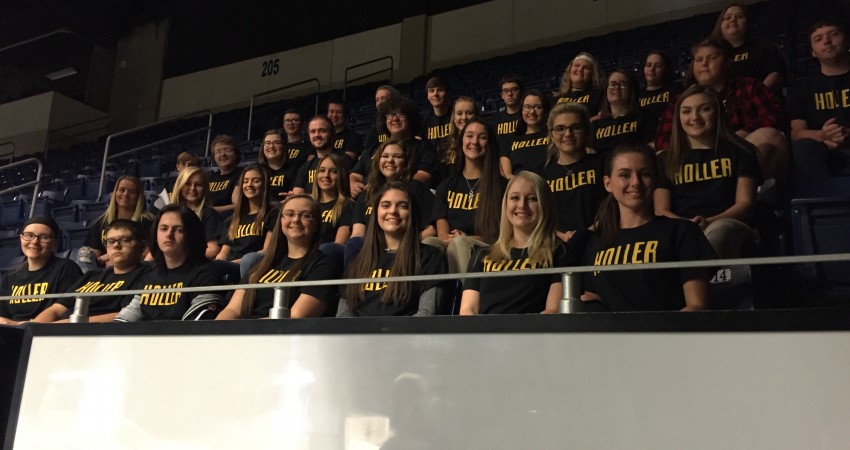 Thousands of educators, community leaders, and students gathered in Pikeville and via Livestream yesterday at the 3rd Annual Appalachian Renaissance Initiative (ARI) Promising Practices Summit.  The #ARIpromise Summit is hosted by the Kentucky Valley Educational Cooperative (KVEC) to spotlight the nation's greatest rural education innovators here in east Kentucky. The full program and speaker profiles can be viewed at summit.theholler.org.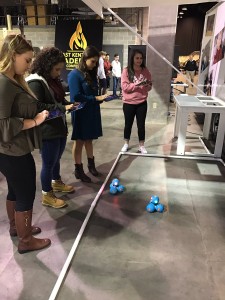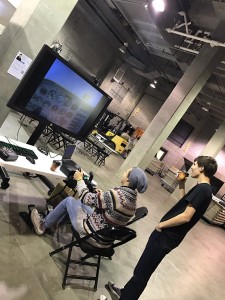 From documenting local history, robot coding, and 3D printing, to ditching desks and creating makerspaces – nearly 200 educators and students throughout 17 east Kentucky school districts pitched their most Promising Practice for the upcoming year in 10 minutes or less, across 10 concurrent Livestream channels. 10,416 people tuned in to the Holler from 27 states and 18 countries. Each teacher presented their hope for the grant, they'll stay connected on theholler.org throughout the year, and on April 12th, 2017 will return with their students to present on results of the creative teaching methods at the ARI Action Research Summit.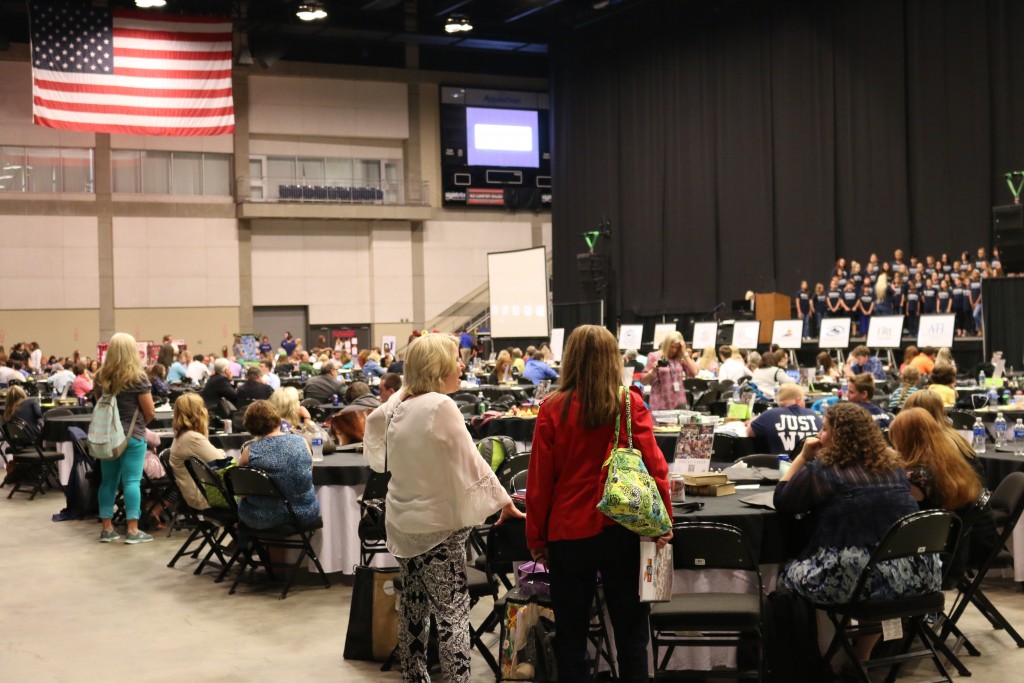 The day was filled not only with exciting plans to reenergize east Kentucky classrooms, but also students facilitating the entire event (Student Senators) and live streaming (FIREshare Fellows) over 150 presentations simultaneously on summit.theholler.org.  Drone simulators, musical performances, virtual reality gaming, and digital storytelling filled the Expo Center, showcasing the power of student agency when technology and opportunity are common.
Keynote speaker, Artose Pinner, joined the event for the Crossroads: Where Health and Education Meet track of the day.  The Kentucky native, UK graduate and former NFL player shared wisdom he lives by, "If you're always ready, you don't have to get ready," with a room full of educational leaders transforming our region to be truly Future Ready. He also signed autographs, talked with dozens of student fans, and even lead some group dancing.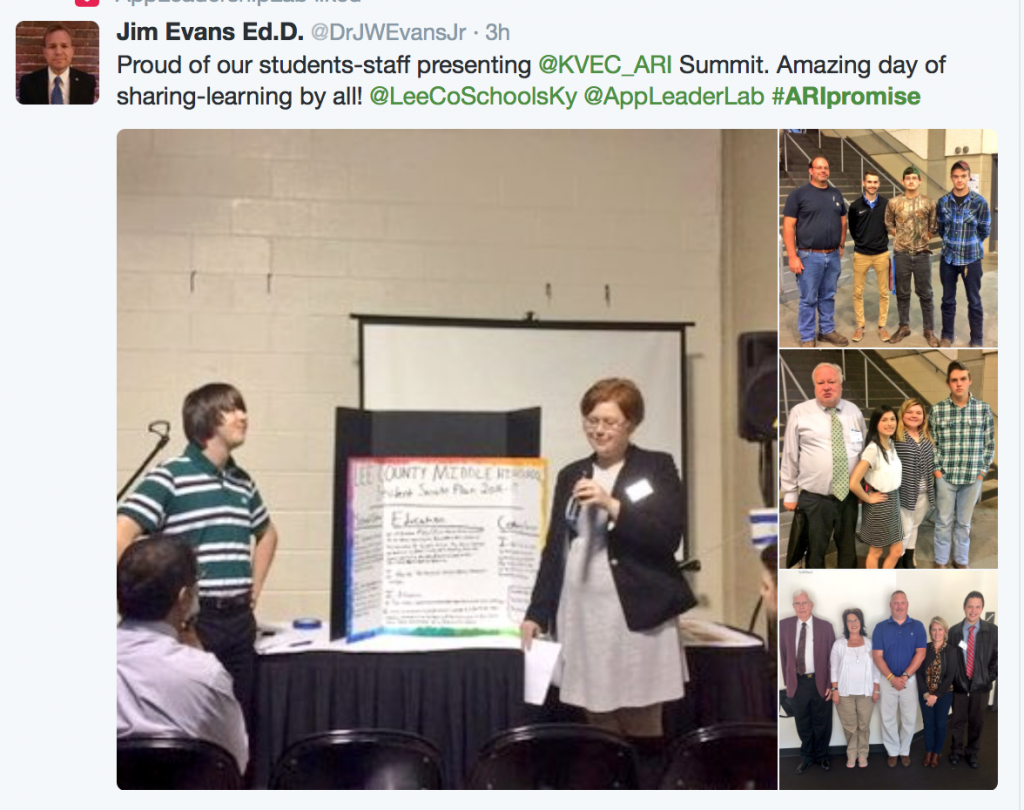 KVEC has been designated as a National Educational Innovation Cluster by congressionally appointed Digital Promise. ARI was established to lead and direct catalytic systemic transformation that improves student success through innovation in systems design, resource use, and human capital development. When combined, these innovations contribute to the resurgence in educational excellence taking place in the Appalachian region.