Today's classroom might feel a little different than you remember, even if you've only been out of school for a short time. Teachers are often at the forefront of finding new ways to engage their students by integrating new technology into their curriculum. KVEC's FireCast TV is a new half-hour traveling program that will highlight these new classroom innovations that are forging a new path for learning that could lead to a new economy in Eastern Kentucky.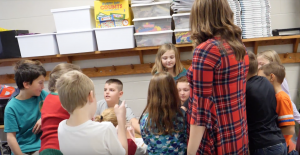 For the fourth episode of FireCast, theHoller production team traveled to Flat Gap Elementary School. This is the first year of participation for Flat Gap in the Community Problem Solving Project (CmPs). "The Waterhounds," Flat Gap CmPs team, consists of twelve 4th and 5th-grade students and two coaches (Leslie Ferguson and Larissa Witten).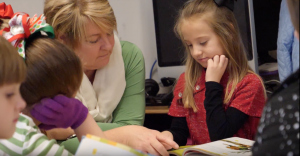 Their project focuses on raising awareness around hydration and water consumption for students throughout the school day and also to influence students, teachers and members of the community to drink more water. Flat Gap received a STARS grant form KVEC which helped purchase a hand free refrigerated/filtered water fountain, and a bottle filling station that is in now located in the lunchroom.
"This project has been very insightful and it has had a great impact on the school and community." -Christopher Pierce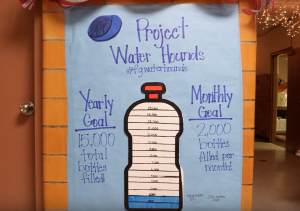 The teachers and staff at Flat Gap are leading by example by drinking water and only allowing water in the classroom. Instead of students needing to go get a drink of water and having to walk to out of the classroom, down the hall to a fountain now students can just reach for their own individual water bottle and not have to miss any classroom instruction.
Eastern Kentucky schools really are forging innovation in rural education. Tune in to FireCast TV and come back in the coming weeks to learn more about the classroom experiences, ingenuity and drive of students, teachers, and administrators through the KVEC region.
If you would like for your school to be involved with FireCast be sure to fill out the application through the link below.