Have you ever wanted to learn how to fly a plane or drone? Do you like bottle rockets? Maybe you would rather just learn how to build the perfect airplane. All that and more was included in the 2nd annual Project Ignite hosted by Ashland Independent Schools. The camp this year allowed students to explore the world of aviation through a multitude of fun games and projects.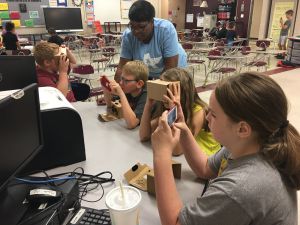 Project Ignite is a summer camp designed for grades 3, 4 and 5 exploring science, technology, engineering, art, and mathematics; commonly known as STEAM. Throughout the camp students rotated into several classes. In one class titled "Earning Your Wings" students learned how to read/write in Morse Code, semaphore, and how to fly a virtual airplane. If that didn't peak your interest they also used recycled plastic to build a rocket and sent it flying in a class rightly titled "Raging Rockets."
Summer break may have just started but that doesn't mean the learning has to stop. Summer camps like Ashland's is a great example of students being shown opportunities they normally wouldn't get during the break. This is Ashland Independent's second year doing a STEM camp and they are looking to continue this tradition with a new theme every year. This year's Project Ignite may be over but the students and educators involved had a blast, and they are definitely excited for what's to come next year.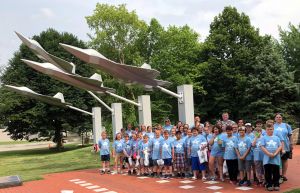 To learn more about FIRECAST and how to get your school involved, or just to watch past episodes visit www.theholler.org/firecast.