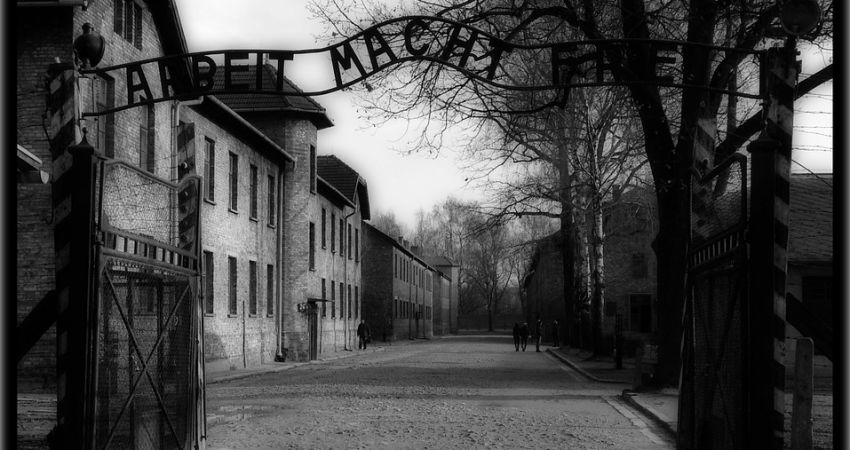 How do we create impactful and thoughtful learning of the Holocaust with students? Through our signature professional development program, participants explore and gain access to a range of classroom content and consider instructional enhancements to support students' studies and reflections of the history of the Holocaust and its ongoing meaning in the world today. Educators enhance their own knowledge about the Holocaust, including the history of antisemitism, and build confidence and capacity to teach this complex subject.
This learning opportunity will prepare you to initiate the important discussions and respond to the toughest questions your students have about the Holocaust. The why. The how.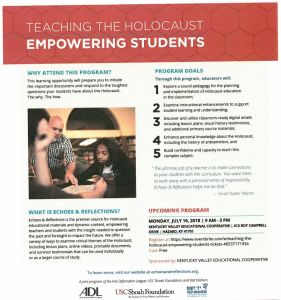 Seminar Details:
Seminar Topic: Holocaust
Date: Monday, July 16,2018
Where: KVEC Offices, 412 Roy Campbell Drive Hazard, KY  41701
Time: 8:30 (Check-in/registration)
          Start at 9 am – End at 3 pm
**Registration, materials, refreshments, and lunch for this KVEC-sponsored event are free to all participants. You must register to participate. Registration is limited to the first 30 teachers who apply at the link below.
Professional Development credit will be available for participants!
Link to register: https://www.eventbrite.com/e/teaching-the-holocaust-empowering-students-tickets-46537171934