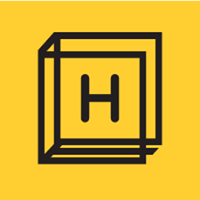 The Hechinger Report is an independent nonprofit, nonpartisan organization based at Teachers College, Columbia University.  Their mission is to "cover inequality and innovation in education with in-depth journalism that uses research, data and stories from classrooms and campuses to show the public how education can be improved and why it matters" (http://hechingerreport.org/about/).
Nichole Dobo, staff writer and social media editor, published an article on August 24, 2017, referencing how a collective of schools in Kentucky has decided to make its own training model for teachers.  The collective of schools is the Kentucky Valley Educational Cooperative (KVEC) and the innovative training model is micro-credentials.
In the Appalachian Mountains, finding enough teachers is a challenge that is expanding as the number of students entering the field of education is decreasing.  Another issue facing both new and current educators is that they are mandated to meet annual requirements on improving their craft (professional learning), but teachers' colleges aren't easily accessible in remote locations.  KVEC, a collective of 22 school districts in southeast Kentucky, is working on a solution to these problems. 
Micro-credentialing, a research-based model, provides the opportunity for teachers and administrators to develop competencies and gain recognition for the skills they learn throughout their careers in a "performance-based" system rather than seat time or credit hours.  Educators can start and continue the process of earning micro-credentials on their own time and at their own pace.  The goal of the custom-fit model of online delivery of teacher training is to create not just a replacement for, but an improvement on, the typical courses teachers take to improve their instruction.
"The courses are really focused on [teaching] real kids with real challenges," said Jeff Hawkins, executive director of the Kentucky Valley Educational Cooperative, which is working with the 22 school districts and national partners to create the new training.  For the schools in the KVEC region, micro-credentialing is a solution for a threefold problem:  attracting, retaining and training teachers.  "We don't have a public university in our footprint," Hawkins said. "It could be a couple hour drive to get to a university."
The micro-credential courses are currently free for educators in the cooperative's boundaries, are available online, can be completed at the convenience of the teacher, and the content has been created specifically for the needs of the educators.  Teachers can develop materials and resources in the course that are immediately applicable to the work in their classrooms.  "That's much better for our teachers than a construct that's created in some other professional development that is not real," Hawkins said.
To access the entire article in The Hechinger Report, click on:
http://hechingerreport.org/rural-schools-turn-high-tech-teacher-training-solutions/