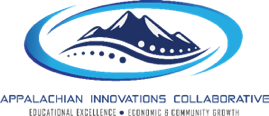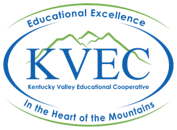 Students from the 22 school districts in Kentucky Valley Educational Cooperative (KVEC) will be spearheading "The Second Annual KVEC Educonomy Summit: Education, Workforce, and Economic Development: Visionary and Entrepreneurial Thinking and Doing" in Hazard, KY on Thursday, September 21.  The event will be held from 9 a.m. to 2:00 p.m. in the KVEC offices in the Jobsite facility at 412 Roy Campbell Drive.
The student-led summit will highlight job creation and entrepreneurial ideas in numerous fields including aerospace, robotics, Virtual Reality motion capture, computer application development, tiny houses, agriculture, aquaculture, and tourism.
Goals of the event include showcasing the amazing work of students and teachers to community leaders to help bridge the disconnect between education and economic development and to make the public more aware of the remarkable activities in which the region's teachers and students are engaged.  Students are provided with an opportunity to become greater leaders by helping with the planning of the event, introducing speakers, moderating sessions, taking notes, problem solving when summit glitches occur, and following-up with planning for the next event.
The session entitled "Career, Education and Training Opportunities for Youth" will feature prominent regional and state presenters, including Education and Workforce Cabinet Deputy Secretary Brad Montell, Labor Commissioner Ervin Dimeny, Executive Director of East KY Concentrated Employment Program Jeff Whitehead (Workforce Investment Board), and Hazard Community and Technical College President Dr. Jennifer Lindon.
The summit will be broadcast live and archived on www.theholler.org. Registration is limited to 200 participants.  A free lunch will be provided.
For additional information visit the KVEC webpage www.kentuckyvalley.org  or the The Holler or contact Ron Daley at ron.daley@kctcs.edu
·