At some point in our lives, we look up to our heroes. Some may be famous ball players, presidents, historical figures, or someone who has made a positive impact on our lives. This short documentary is about a hero and his time in the Vietnam War serving our country as a U.S. Army Medic Solider. Hi, my name is Gage Hurley and my hero is someone very special; he happens to be my grandpa, Larry Sincell.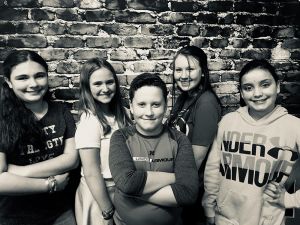 "Heroes Among Us" was made possible by 
theholler.org
 and Mrs. Gooslin's TransMedia Video Production class.  We would meet on Monday's and log onto 
theholler.org
 to learn more about making videos. I now know how to make videos using the proper rules like the 180-Degree Rule and the Rule of Thirds. I even learned how to make a video on my iPhone using iMovie.
     In conclusion, the TransMedia Video Production class at Phelps Elementary has been amazing! For example, I was able to produce my own movie "Heroes Among Us" where I interviewed my grandpa on his time in the Vietnam War. Learning everything on 
theholler.org
 has helped me to enhance my video production skills. This fifth grader can't thank them enough for all their help!  Interviewing my grandpa has taught me many things about my hero. Not only will I cherish this documentary, but continued generations will enjoy it for years to come!
The Author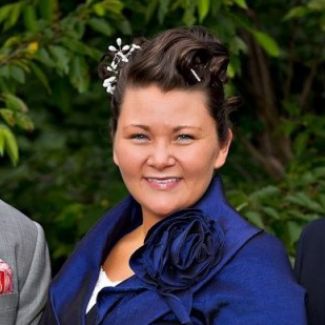 It's not everyday that people get the opportunity to wake up and experience the gift of doing exactly what they love. For me, that's being a wife to my best-friend for the past sixteen years, the joys of motherhood to the most amazing and talented 11 year old girl and to a dinosaur loving 5 year old little boy, teaching K-6th kiddos all day, and creating or playing music both at school and as a worship leader and director at our local church. I have been the special programs director/arts and humanities instructor at Phelps Elementary for the past five years. I suppose you can say, God has blessed me with the desires of my heart. Did I mention, I was born and raised in this small town of Phelps as well? Moving away for about three years, helped me to gain some perspective on life and to appreciate the mountains and coal fields of Eastern Kentucky. I'm proud to be a coal miner's daughter, grand-daughter, great-grand-daughter and wife. My quote for the day... "To be grateful is to live in continuous abundance. " ~Joseph Rain