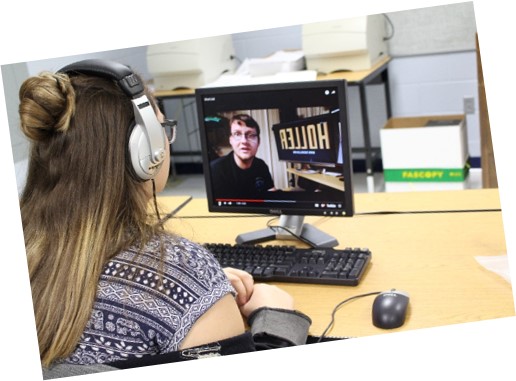 Two Letcher County teachers have been working together for the past two years with their students to collect and showcase the rich history and culture in central Appalachia that they believe is not or very rarely promoted to the world outside our hills.  Dr. Michael Melton and Rebecca Potter have been working on two documentary projects: Piling Up Stones:  A Collection of Mountain Memories and Wisdoms and Heroes on Every Hand:  They Just Never Told Us. 
Both are attempts to provide examples of how Appalachian people have survived and thrived beyond the stereotypes associated with the region by the national media.  "It is our plan to continue to conduct interviews and add to our archive an oral and video history of our region and its people," Dr. Melton states.  "This has been a great opportunity for our students to build the archive while learning more about their culture and history, "Rebecca adds.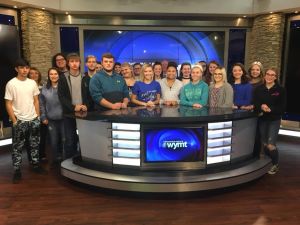 The Letcher Central team received Innovation Grants from the Kentucky Valley Educational Cooperative (KVEC) for the projects. As part of their project funded through the KVEC "Race to the Top" federal funding by the U.S. Department of Education, they and over 100 instructors who presented at the Forging Innovation in Rural Education (FIRE) Summit, a multi-district K-12 educational professional learning event April 11 in Pikeville, KY.  More than 14,000 viewers, from several countries and 42 states, tuned in to the live stream provided by KVEC's digital platform the Holler to watch the presentations.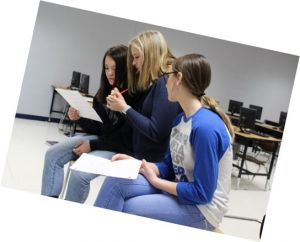 With the inevitability of time, we are losing members of our "Greatest Generation" as Tom Brokaw coined the term. It is our belief that it is imperative that we collect this oral and pictorial history as accurately as we can before we allow more of our history and culture to disappear," Melton explains.  "Our goal is to conduct interviews with members of our local community that lived through the Great Depression, World War II, the industrialization of the 1950s, the Cold War, the Civil Rights Movement, etc. and share stories, memories, and wisdom from their lives in a documentary format," Rebecca states.
Rebecca has been teaching for 26 years.  "I spent 13 years at Fleming-Neon High School before we consolidated, and now 13 years at Letcher Central.  Since the beginning of my teaching career, I have taught journalism as an elective.  The class primarily focused on print media: school newspaper, yearbook, and literary magazine.  I decided to apply for the grant this year and last year in order to introduce my students to 21st-century journalism.  I wanted them to gain digital media/interpersonal skills that they could carry over to any career they chose to pursue later in life."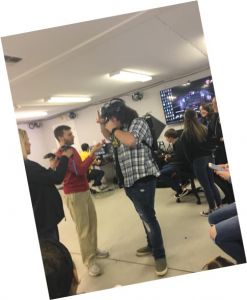 Dr. Melton has lived in Letcher County for 43 years of his 48 years of life.  "I was raised in a family that valued education and knowledge, even though at the time of my graduation from college that I was the first member of my immediate family that had graduated from college," Dr. Melton states.  "Since that time my mother and sister completed degrees.  I originally went into education because I enjoyed working with children and had a passion for knowledge.  In the years that followed, I began to feel that not only education was a passion, but it truly was a calling.  I came to the realization that we have a responsibility as educators to provide safety, care, inspiration, and hope to those that many times do not have other adults in their lives exhibiting those qualities.  I feel we must live our lives as an example for others to follow; we are truly role models.  There is great value in our profession."
Rebecca Potter's and Dr. Michael Melton's and the other presentations can be found on the www.theholler.org.