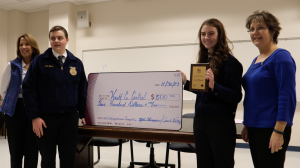 Students from the Kentucky Valley Educational Cooperative (KVEC) region gathered at the Morehead State University on November 30, 2017, to present their business plans and business ideas in the annual High School Entrepreneurial Competition. Presenters progressed to this level of the competition by receiving the highest scores at a previous school-level competition.
The students spent the year developing new businesses designed to succeed.  The collaboration with Morehead State University College of Business was instrumental in helping students across the KVEC region understand the components of a successful business plan and the student presentations showed evidence of growth in learning throughout the project.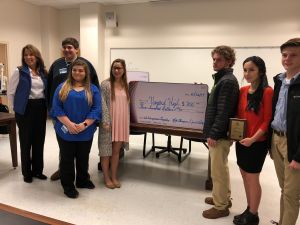 "I am so proud of all the students and the work they have conducted in developing sustainable businesses.  It is exciting to see such energy around solutions to growing the economy in eastern Kentucky."

– Kelli Thompson
The age-old student question, "How am I going to use this in the real world?" is quickly answered with the entrepreneurial, project-based learning environment of creating a business in your local community. Participants must rely on their language arts skills, research components, mathematics, and many other lessons as they build their business plans and the elements needed for structuring their new companies and ideas.