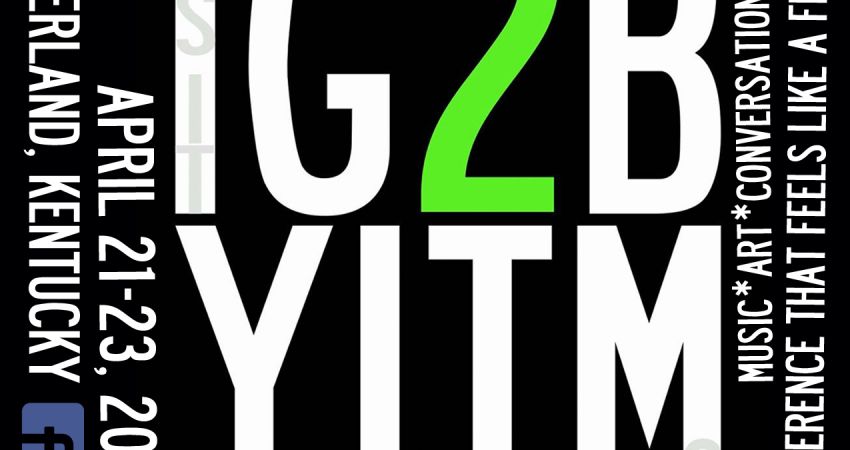 The second It's Good to be Young in the Mountains conference is coming to Southeast Kentucky Community and Technical College Cumberland campus [700 College Road, Cumberland, Kentucky] on April 21-23, 2017. The conference is a three-day event celebrating Appalachian heritage and giving space to young leaders to discuss their hopes, dreams, and needs for our region. This conference includes a wide range of conversations, hands-on workshops, and features artists and musicians from across the region.
It's Good to be Young in the Mountains is a space to celebrate and give agency to young leaders.  We welcome the participation of people of all ages, ethnicities, religious affiliations, gender identities, and sexual orientations.
The conference will feature 24 workshops on Saturday including writing and art workshops, roundtable discussions of political and environmental issues, and workshops on life skills or soft skills. Participants will have ample time to network with other young leaders and professionals throughout the conference. Staff from Pine Mountain Settlement School and Explore Kentucky will be leading local hikes on Saturday and Sunday to allow participants to enjoy the beauty of these Appalachian Mountains.
Each evening will include entertainment featuring local musicians and artists. Friday evening will be Crawdad night. Crawdad is the Southeast Kentucky Community and Technical College Student Arts Festival. This year's Crawdad will include performances by Shyla Blevins [Americana], Zach Long [Jazz Rock], Cherry River String Band [Bluegrass], Park Row [Alternative Punk], and Dimitri's Demise [Punk]. This event is free and open to the public however we will be accepting donations for the Empower Project. Empower is a project supported by Higher Ground and individuals across Harlan County. Donations of pads and tampons will be accepted at the door and distributed to Family Resource and Youth Service Centers at Schools across Harlan County.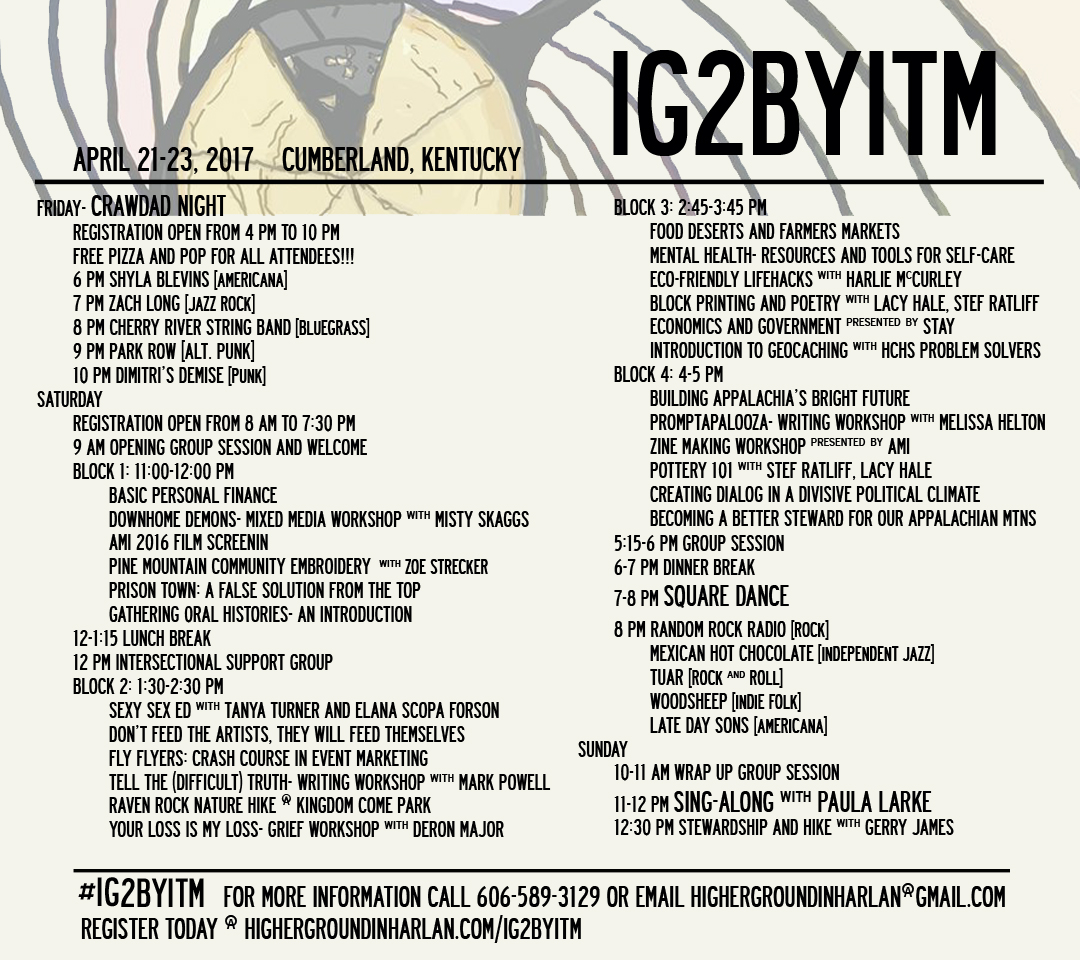 Saturday evening will include a square dance featuring caller Alex Udis. The dance will be followed by a concert featuring Random Rock Radio [Rock], Mexican Hot Chocolate [Independent Jazz], Tuar [Rock and Roll], the Woodsheep [Indie Folk], and Late Day Sons [Americana].
The conference will include an art exhibit featuring artists from across Kentucky and the region. Booth space will be available in the vendors' market. Artists, vendors and organizations are welcome to set up a booth for small registration fee. Both the vendors' market and exhibit will be open throughout the weekend.
For a complete schedule and more information about the conference please visit www.highergroundinharlan.com/ig2byitm. You can find a link to the registration on our website.
It's Good to be Young in the Mountains is sponsored by The Appalachian Program at Southeast Kentucky Community and Technical College. For more information contact Alexia Ault at aault0002@kctcs.edu or highergroundinharlan@gmail.com or call 606-589-3129.