Jackson Independent School District students in Breathitt County are excited about their community's future and expressed their desire to create their own jobs.  And, while the J.D. Vance book "Hillbilly Elegy" has not been a positive portrayal of Breathitt, they believe the upcoming movie publicity will give them a chance to change the narrative.  The students are working with the community to reimagine Jackson and revitalize their town.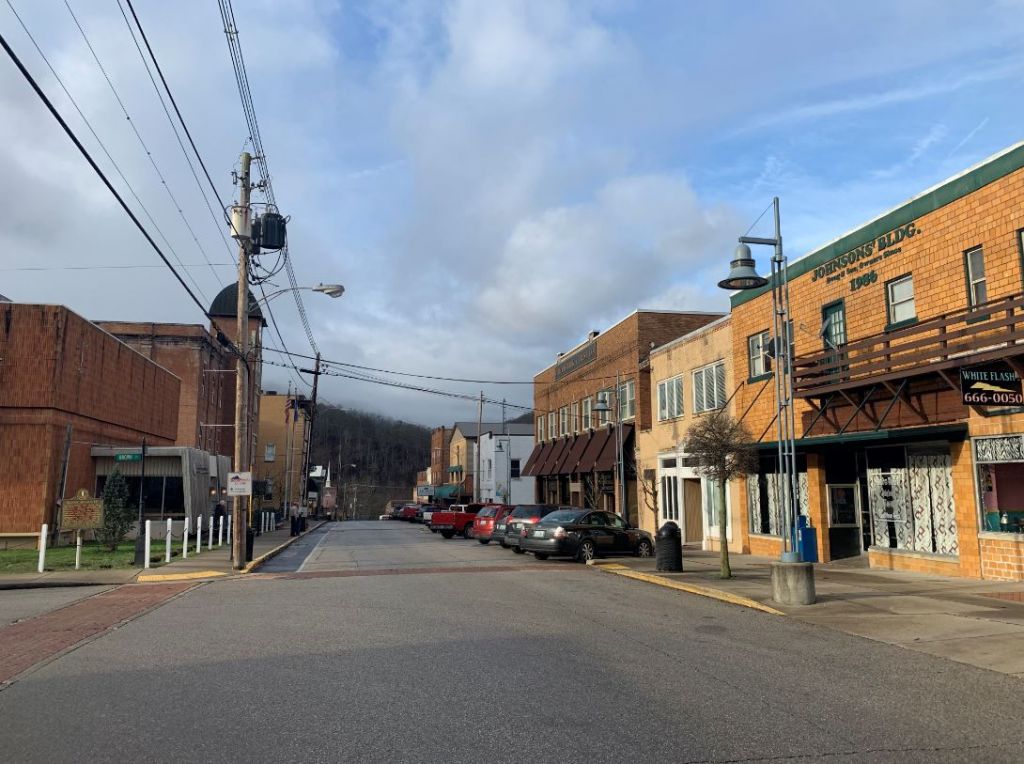 Jackson Independent is a small rural district located in Breathitt County, Kentucky.  The school was founded in 1910 and has a long tradition of academic excellence.  The latest Kentucky School accountability results classified Jackson City High School as a 5-star school and 3rd highest-rated high school in the state.  The middle school was rated as a 4-star with the 28th placed ranking.
Jackson City High school senior Maddie Smoot states the Ron Howard movie to be released in October by Netflix "will allow us to tell the world about the great things going on in our school and community." Junior classmate Ethan Pugh adds," The entire world has heard of the negative stereotypes about us and eastern Kentucky and this will give us a chance to tell our story and talk about the great things in our community and school. "
The city of Jackson and Breathitt County has been harder hit economically than most Kentucky communities.  The job losses have resulted from the decline in tobacco, and coal, the removal of a federal courthouse, and the closing of dormitories at the Lees Campus of Hazard Community and Technical College have all taken their toll.
As with many rural communities in Eastern Kentucky, Jackson has seen a significant economic downturn that has resulted in large population loss. According to the Kentucky Valley Educational Cooperative's (KVEC) "A Region's Way Forward", Breathitt County has lost almost 20% of its population since 2000. Its estimated population of 12,726 is one half of its 23,946 population
In 1940. Breathitt, the ninth-largest county in geographical size is the eighth lowest in population density with just 27.6 persons per square mile.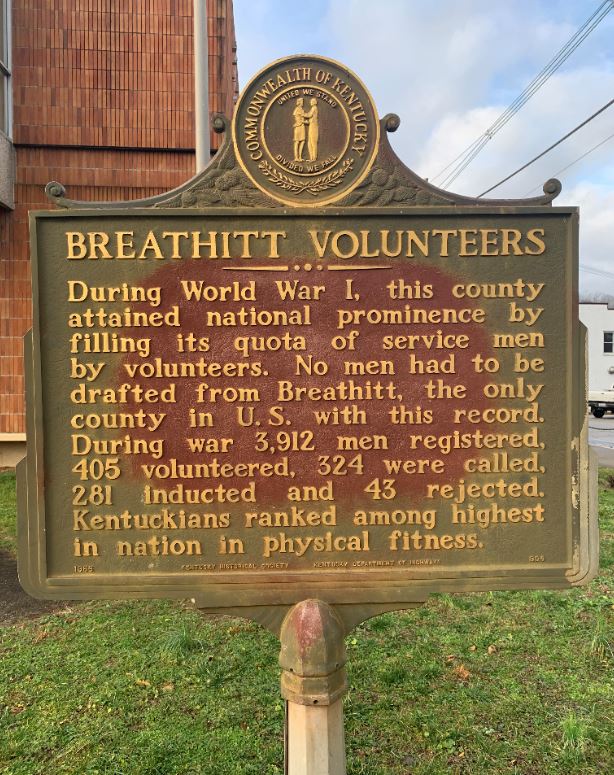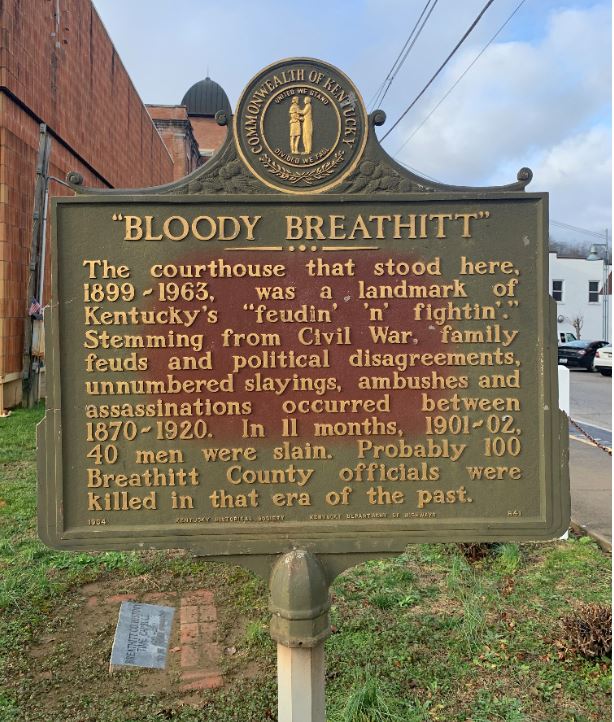 Poverty rates have increased, while labor force participation has declined.  The median income for a household in the county was $19,155, and the median income for a family was $23,721. Males had a median income of $26,208 versus $20,613 for females. The per capita income for the county was $11,044. About 28.10% of families and 33.20% of the population were below the poverty line, including 42.90% of those under age 18 and 26.80% of those age 65 or over, according to the U.S. Census quick facts report in 2014.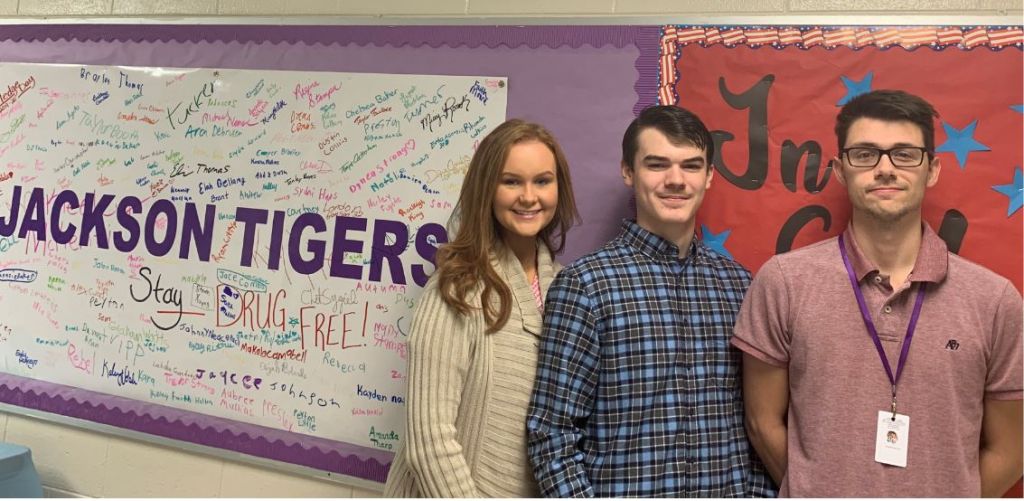 Maddie, Ethan, and students in Jeffry Coots' high school STEM (science, technology, engineering, and math) class are working with community and business leaders to revitalize Jackson main street. Using a community challenge grant awarded by KVEC and a 3D printer they are creating a 3D model of Jackson's main street. "The students are visually showing what main street looks like now to help planning for the future," explains Coots.
The students are interacting with the businesses to design brochures and websites; create digital mapping, commercial, and podcasts; and participate in community beautification.
"We are reaching out to the businesses and sharing our plans and letting them know we wish to be involved," says Ethan. Maddie adds, "We know we can make a difference in our community and build an even better future in our home community."
Jackson Independent Superintendent Dr. Paul Green praised the work of the students and community support. "While Jackson City School has been highly successful in preparing students for college and careers, it could be that its success has led to more students leaving the region in order to pursue higher education and better jobs.  While the district hopes to continue to prepare its student population for successful careers, the district also realizes it must do more to develop opportunities for its students to remain in the area. 
"The district is embarking on this new initiative via the challenge grant that will emphasize community pride and downtown re-development. Schools are often looking for partnerships to help benefit the school, but schools also have tremendous resources that may be leveraged to impact their local communities. Ultimately, we hope to provide a sense of hope for our community, while allowing our students to see they have options if they want to stay home." the superintendent explains.
The future looks even more bright considering the vibrant entrepreneurial activity of the middle school students in Jackson. Several students have been successful in regional competitions and express their desire to create their own jobs and remain in Jackson and Breathitt.
As an example of entrepreneurism and helping their school a group of sixth-graders at Jackson Independent created their "Teacher's Petz" project after seeing how hard their teachers Work. "Our teachers are so busy that it is difficult for them to clean their classrooms without spending much time after class ends so we thought we would help them while generating revenue," explains six grader Chloe Hayes.
Hayes, Natalie Combs, Karigan Turner, and Sami Noble created their own cleaning supplies and contracted to clean the rooms.  Like many of the other teams, they donated the proceeds to worthy causes.  Natalie said they are giving the money to help the Amazon Rain Forest. The gave funds last year to the 9 11 Fund.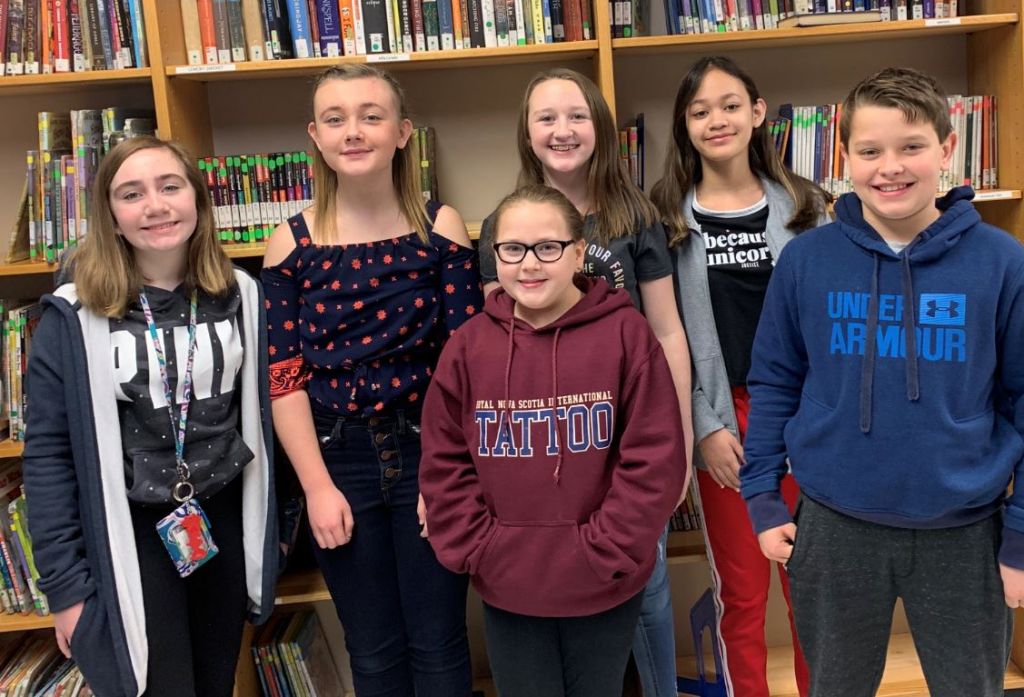 The middle schoolers pictured and interviewed all said they wished to create their own jobs. For example, Preston Turner wishes to start a bed and breakfast.
Coots sums up the Jackson School District, "We may be a small school, but our students and teachers are doing big things which will help our community to be an even better place to live."