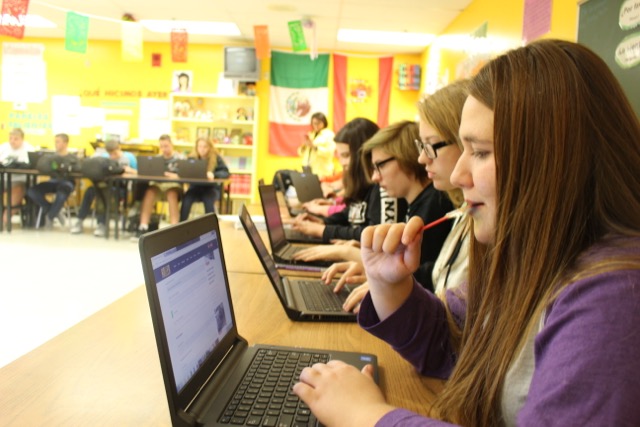 We met the group of highly skilled Spanish and World Language teachers in August, joining a new Kentucky Valley Educational Cooperative (KVEC) Professional Action Network (PAN), Holler Fellows. Since then they've collectively won Outstanding Spanish Teacher of the Year, been appointed President of the American Association for Teachers of Spanish and Portuguese (AATSP) in Kentucky, started the first Spanish Holler (¡Grita Fuerte!), and launched 300 students onto the Holler leaderboard, all in a few September weeks.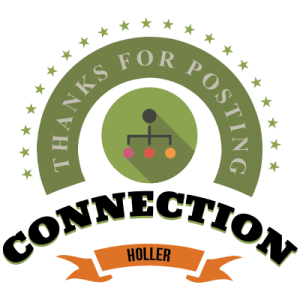 Holler Fellows are now creating simple curriculum to bring student-centered World Language lessons into any age/ content classroom. Their ¡Grita Fuerte! Holler may be the newest, but it already has the third largest membership and is one of the most active Hollers, connecting high schools students across three districts. This fall you can spend some time in each of their classrooms as these students lead live streams in Spanish!

Holler Livestream Channel Upcoming Events
---
So how did 300 students climb the leaderboard so quickly, joining users with years of earning badges? Digital literacy and a targeted user experience.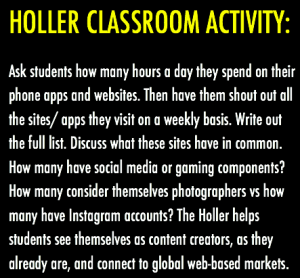 The Holler's place-based platform combines elements of social media and gaming (ie. badges, points, and the leaderboard). This makes it second nature to teenagers who spend the bulk of their days interacting and creating content on social media and gaming sites.  As KVEC Director Dr. Jeff Hawkins says "exploiting the inevitable" makes the Holler a custom platform, by design, for high school aged learners in Central Appalachia.
The jobs students are preparing for may not even exist today and are highly likely to exist solely in their laptops. When students wanted to play video games in the Holler makerspace, the Holler Twitch channel turned their gaming into web content and attracted an international audience. Twitch is a live streaming service, mostly for gaming, making up the third largest bandwidth usage in the world. That Twitch channel, along with interest students showed in gaming and live streaming went on to launch the first and only Esports team in the region. Now students in east Kentucky can get college scholarships to play competitive video games and study close to home.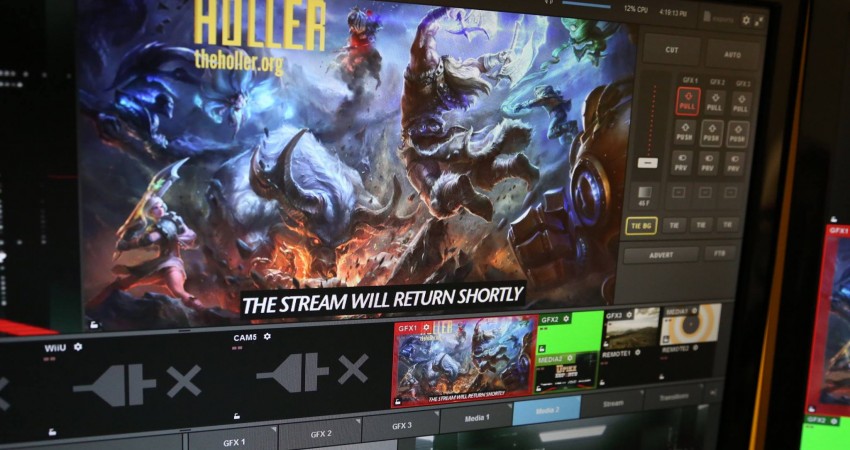 When women started using Youtube to talk about makeup and showcase their talents in that field, they built an audience of millions, created a billion dollar tech industry all their own, and changed the traditional makeup industry forever. The price, texture, and colors of makeup on store shelves are all influenced by makeup tutorials. Free product is shipped right to their doors daily and they are supporting their families with full annual incomes. Anyone could do that, from any mountain holler, with the right equipment, high-speed connection, and the digital literacy students are building right now. Just ask these young women from Letcher Central who started the Holler's first (and only) makeup tutorial, Highlight of the Day.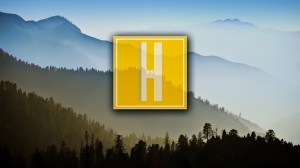 The Holler, with over 3,000 active users and an annual readership of more than 60,000, is an online community for place-based sharing among technology innovators, designers, artists, writers, etc. The Appalachian Renaissance Initiative is transforming what is possible through innovation in rural education across the KVEC region. Currently led by teachers and students, the Holler ensures access to world-class career and college opportunities, as well as the tools to create meaningful work close to home. After all, whats the point of training young people to leave? If we want them here, they need the tools, connections, access, and support to stay.