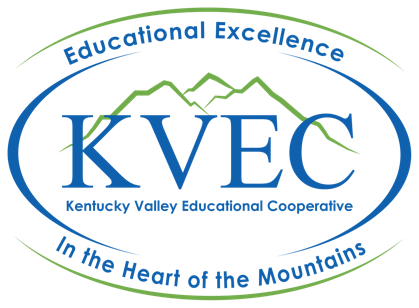 Kentucky Valley Education Cooperative (KVEC) has launched a nationally recognized project to increase student achievement and community prosperity in eastern Kentucky.  The initiative will engage teachers, principals, parents and community members in innovative personalized professional learning and concrete outcomes that will directly impact student success in classrooms and support schools moving from good to great.
The two year pilot project, entitled Enduring Learning Leadership Lab (EL3) is funded by a grant from the W.K. Kellogg Foundation of Battle Creek, Michigan.  The grant period will be from September 1, 2017, through August 31, 2019.
Dr. Robbie Fletcher, superintendent of Lawrence County Schools in the KVEC region, expresses his belief in and support of the project, "The partnership between KVEC and the W.K. Kellogg Foundation embraces the ideas that principals must work as leaders of learning to ensure student success and that community engagement serves as an integral part of building and sustaining a collective vision.  The investment by the W.K. Kellogg Foundation will provide the means to network with national and regional experts to increase our instructional leadership capacity and to improve our methods of collaboration with our own community leaders.  We are blessed to have this opportunity and look forward to learning with our colleagues in the KVEC service region."
KVEC school districts serve high needs students located in some of the most distressed counties in the United States. The Enduring Learning Leadership Laboratory Initiative is designed to engage stakeholders in focused efforts personalized to each school that will increase their ability to fully serve the learning needs of preschool and early elementary students.
EL3 will implement the PETLL-ACT system (facilitative coaching, peer mentoring, formalized networking, clinical professional learning and the use of micro-credentials) for school staff transformation with an emphasis on the elementary principals.  Engaged Professional Action Networks of practitioners will focus on community engagement and balanced assessment for learning.  Social Network Mapping Projects will identify collective and individual resources in the school community/region that can contribute to increased learning gains.  A concentrated community and caregiver training and engagement process will be utilized to build processes and systems strategically designed to meet the needs of children.  The development of a digital School/Community Resource Matrix will connect the school and community to learning targets and will engage a broad range of stakeholders in solution driven outcomes.
Implementation of the five interconnected components of EL3 will reframe a connected school and communities approach to serving the learning needs of early childhood and early elementary learners.  Utilizing a networked clinical learning process that will dramatically increase community connections to learning and reshape existing systems for continuous professional growth will result in increased student performance outcomes.
The entire process will be transportable and scalable to the broader state and national communities.
Dr. Jeff Hawkins, Executive Director of KVEC, explains that "the W.K. Kellogg Foundation's investment in this ground-breaking work provides us the opportunity to increase resources and advance personalized professional learning for our schools and communities.  The model we're implementing enables a school community to rely on themselves and their assets to continue their work toward excellence in a structure that creates sustainable systemic improvement."
                                                                          # # #
About the Kentucky Valley Educational Cooperative
KVEC is one of eight education cooperatives in Kentucky. Consisting of 22 member school districts, the organization serves well over 50,000 students and more than 3,000 educators.  The cooperative has been recognized as a state, national and international leader in rural education.  KVEC was the first rural consortium awarded both an Investing in Innovation (I3) and Race to the Top District (RTT-D) grant from the United States Department of Education.  In 2015, KVEC received a USDE Project Prevent grant and was also recognized by the Bill and Melinda Gates Foundation for innovative teaching, leadership, and learning work and received a grant from that organization in 2016.  KVEC was recognized by Digital Promise as the first Education Innovation Cluster in the United States.  For more information, visit www.kentuckyvalley.org.
About the W.K. Kellogg Foundation
The W.K. Kellogg Foundation (WKKF), founded in 1930 as an independent, private foundation by breakfast cereal pioneer, Will Keith Kellogg, is among the largest philanthropic foundations in the United States.  Guided by the belief that all children should have an equal opportunity to thrive, WKKF works with communities to create conditions for vulnerable children so they can realize their full potential in school, work and life.
The Kellogg Foundation is based in Battle Creek, Michigan, and works throughout the United States and internationally, as well as with sovereign tribes.  Special emphasis is paid to priority places where there are high concentrations of poverty and where children face significant barriers to success.  WKKF priority places in the U.S. are in Michigan, Mississippi, New Mexico and New Orleans; and internationally, are in Mexico and Haiti.  For more information, visit www.wkkf.org.