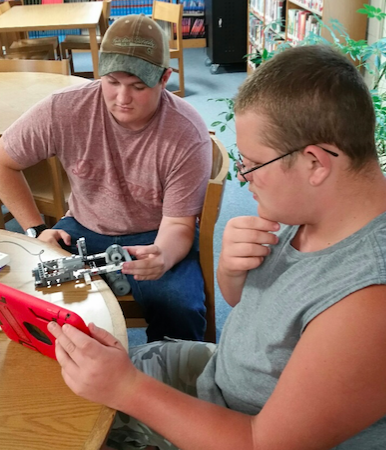 STEM is a curriculum based on the idea of educating students in four specific disciplines — science, technology, engineering and mathematics — in an interdisciplinary and applied approach. STEM integrates the four disciplines based on real-world applications (https://www.livescience.com/43296-what-is-stem-education.html).
According to Elaine J. Hom, author of "What is STEM Education?" (featured in Live Science in February 2014), a report by the website STEMconnector.org estimates that by 2018, there will be a need for 8.65 million workers in STEM-related jobs. The U.S. Bureau of Labor Statistics projects that by 2018, the bulk of STEM careers will be:
Kentucky Valley Educational Cooperative (KVEC), through their Race to the Top Grant and Appalachian Renaissance Initiative (ARI), is attempting to motivate students in the region to pursue careers in these fields through innovative STEM projects.  Katrina Slone, STEM lead for KVEC, recently conducted a training for middle school teachers from eleven schools in the region who will be teaching STEM curriculum to their students this school year.
Through an application process, eight middle schools in the region were selected to participate in the new initiative:  Owsley County Middle School, Hazard Middle School, Lee County Middle School, Cowan Middle School in Letcher County, Middlesboro Middle School and in Knott County, Emmalena, Beaver and Hindman Elementary schools.  The district office in Knott County has purchased the required resources for the middle school students in three additional schools:  Carr Creek, Jones Fork and Cordia Elementary. 
The teachers will share resources among the schools for four STEM rotations (one per nine weeks grading period).  The circuit of instruction will include:  robotics, drones, coding and engineering.
During the nine weeks of robotics, students will build and program Mindstorm robots.  One nine week period will provide the opportunity for students to learn to navigate and repair a variety of drones.  Coding sessions will include an explanation on the value of learning coding. Students will find out what they will be able to do once they know how to  code and will understand how the code they write gets converted into  instructions that a computer can understand.  The focus on physical engineering, a fourth component, will teach students how engineers work through a design process.  Opportunities will be provided for examining different types of machines (e.g, pulleys, gears) by building with them.  Electronics and 3-D printing will be explored.  Students will be required to identify a problem that can be solved with an actual product.  By applying concepts learned during the rotation, they will use the design process to create a solution to their identified issue.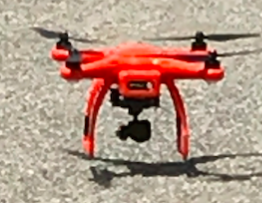 The training session conducted by Ms. Slone provided an opportunity for the teachers to review the suggested curriculum for the four rotations, discuss what is expected of the students for each rotation and to try out the resources, such as the drones. 
Kelly Hall, ARI Innovation Coordinator, expressed Knott County's excitement toward the new STEM initiative, " We are ecstatic that Knott County's middle school students will have the opportunity to learn about STEM.  This will allow our students to discover at an early age if they would like to work with robotics, drones, coding, or engineering.  The future of eastern Kentucky's economy, as well as the nation's, is in STEM.  For example, government officials already have plans to build a drone port in Knott County.  Our middle school STEM initiative will give our students a huge jump start in learning to make and fly drones.  It will truly be a unique opportunity for the students of Knott County."