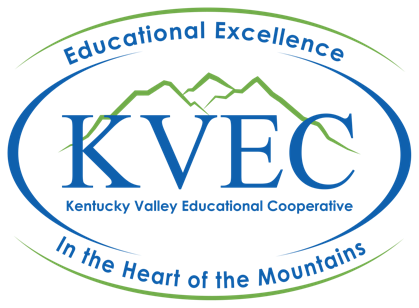 Across the country, educators are engaging in conversations regarding job-embedded, personalized professional learning based on the needs of the students identified through the analysis of classroom assessment data.  This research-based model, micro-credentialing (MC), provides the opportunity for teachers and administrators to develop competencies and gain recognition for the skills they learn throughout their careers in a "performance-based" system rather than seat time or credit hours.  Educators can start and continue the process of earning micro-credentials on their own time and at their own pace.
In Kentucky, new legislation through the passage of SB 117, has opened an avenue through which certified teachers may renew certificates or achieve advanced ranks other than through a university-based program. The Education Professional Standards Board (EPSB) has appointed an ad hoc committee to review options to achieve KY's second tier of professional licensure known as Rank II. Micro-credentialing for advanced ranks is part of that discussion.
On Wednesday, July 19, educators and professionals from various states and national organizations will convene at the KVEC office in Hazard to network with one another concerning micro-credentialing as the alternative pathway to professional learning that can better target educator needs.
Jimmy Adams, Executive Director of the EPSB, will open the presentations with an overview of SB 117.  He will discuss the recommendations of the ad hoc committee concerning Rank II and will explain the process by which districts and cooperatives may apply to allow MC for Rank II credit.
Hope Street Group, a national organization, will present on the work of micro-credentials across the nation, their work on MC with other states and the implications for positive student impact.
A presentation by representatives from Digital Promise, a national center created by Congress to advance technologies that can transform teaching and learning, will focus on the development of MC and how they can be used to bridge between real-time professional learning and graduate credit work.
A KVEC staff member, along with a representative from the Kentucky Department of Education, will discuss how MC can bridge the gap between technology purchased by schools/districts and limited human capital to ensure effective implementation.
A panel comprised of associates from the United States Department of Education, Tennessee Department of Education, KVEC, Friday Institute of NC State University and a regional superintendent will explain their perspectives and possible solutions to implementing MC.
Other participants in the meeting will include ambassadors from the Council of Chief State School Officers, Network to Transform Teaching (NT3), Education Professional Standards Board, Southern Region Education Board, Prichard Committee for Academic Excellence, Kentucky Association of Colleges of Teacher Education (KACTE), Applied Engineering Management Education Services, Negotiating Services for Education (NS4ed), KY Association of School Councils, Kentucky Center for Education and Workforce Statistics, WestED, Council for the Accreditation of Educator Preparation, National Association of State Directors of Teacher Education and Certification, INNOVATE, BloomBoard, West Virginia Department of Education and superintendents from local school districts.
The major objectives for the meeting are to compile a list of possible questions or concerns concerning MC usage across states, a list of possible solutions to overcome and solve problems, and ideas on the best format to bring states together to have further and deeper discussions about micro-credentials.  As the KVEC region generates a cultural shift in educator preparation and continuous learning, collaboration with other state and national organizations will be ongoing.