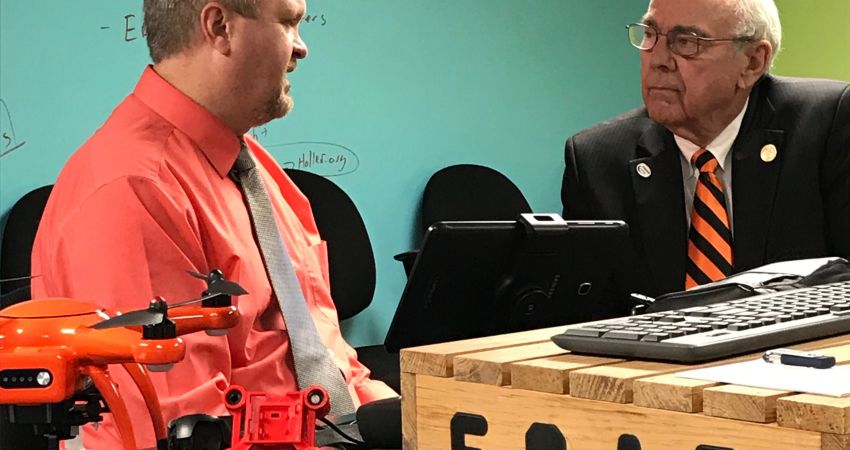 As the state of Kentucky conducts a study surveying its aerospace industry and determining the direction for the future, several entities in the KVEC region are focusing on bringing a drone port to eastern Kentucky.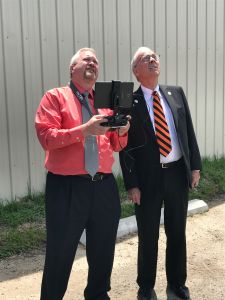 Former Governor Paul Patton visited the KVEC office in Hazard to meet with Bart Massey, Director of Operations for the USA Drone Port, and staff members Paul Green, Ron Daley and Jeff Hawkins, Executive Director of KVEC.  The conversation centered around updating Governor Patton on the proposed drone port in the region and the value of the project becoming a reality.
The USA Drone Port, a multi-county project, will work with resources throughout the region to combine education with unmanned technology.  Bart Massey explained how the drone port will benefit the region by providing a location for manufacturers to build, test and repair drones.  He stated that another benefit will be "kids can stay here to work when they get out of school".
Paul Green, ARI Lead for KVEC, recounted how our area is perfect for drone testing due to the remoteness, small population and lack of air space.  He concluded, "The potential is here for this industry over other industries because of our geographic advantage".  The Appalachian Technology Institute, a KVEC Race to the Top initiative led by Mr. Green, has provided opportunities for students in several high schools in the region to have access to aerospace classes.  Working with community colleges and postsecondary institutions to provide dual credit for the courses increases the likelihood of students becoming interested in the field of drone technology.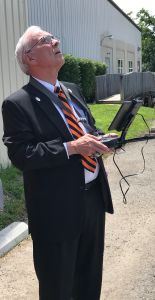 At the conclusion of the meeting, Governor Patton conducted his inaugural flight of a modern drone.  Like everyone else who is not familiar with flying drones, he experienced difficulties with maneuvering and landing even such a small unmanned aircraft.  Governor Patton remarked that "thinking out of the box with ideas like the drone project is what we must do to rebuild our economy in eastern Kentucky.  It is obvious that drone technology is one of those concepts which will change our world. We cannot let this technology pass us by. I don't think my first pass at flying a drone was any game changer but I think with a little more practice I could do it."