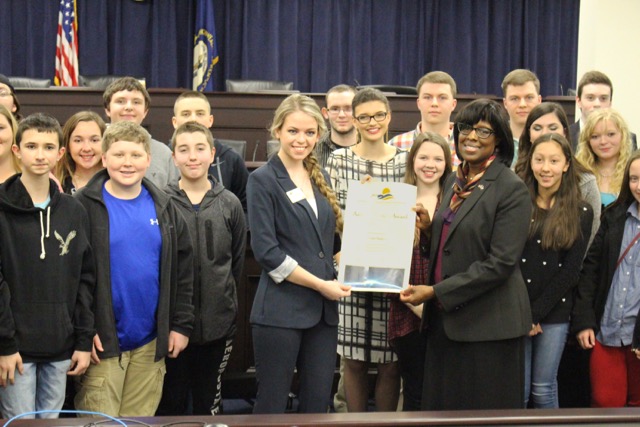 Watch live on Thursday, November 17th as high school students from seven eastern Kentucky districts compete for $2000 in start-up cash for unique and creative business plans they've created in the last few months. Kentucky Lieutenant Governor Jenean Hampton will join students, teachers, parents, and business leaders in the University of Pikeville Coleman College of Business to speak about the Lt. Governor's 1st Annual Entrepreneurship Challenge, offering over $100,00 in prize money.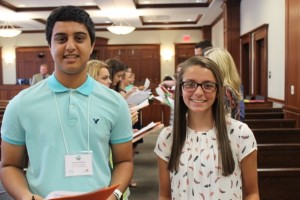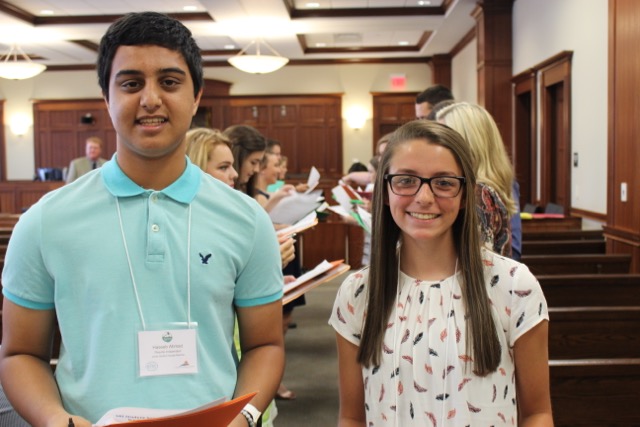 Young people in K-12 classrooms across eastern Kentucky are already fueling a new economy in the mountains and building skills daily for inevitable community transitions. The Kentucky Valley Educational Cooperative  (KVEC) Race to the Top Appalachian Renaissance Initiative  (ARI) is empowering students to be entrepreneurs and community leaders using Next Generation Classroom technology and learning strategies connecting teachers and students to the world.
Many opportunities are available through ARI for students to be actively engaged in real-world learning. Students Transforming Appalachia with Real-world Solutions (STARS) involves thousands of students in entrepreneurial competitions at middle and high school levels, full scale book publishing starting in elementary, competitive community problem solving, and a 17-district Student Senate representing the entire KVEC region.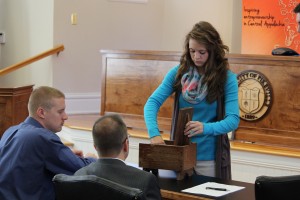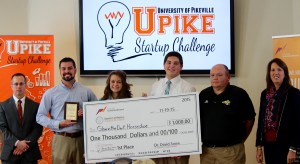 A great example of community leading and problem solving is last year's KVEC regional entrepreneurial award winner from Johnson County High School.  A team of two students created "glow-in-the-dark horse shoes" to aid horse riders in the dark.  They conducted community surveys to see if the need was present for the item.
Once the need was established, students researched materials, advertising, pricing and sales strategies to make their business successful.  The students put together a business plan that outlined their intent.  They contacted local businesses and companies to garner partnerships in everything from creating the product to selling it. Tractor Supply agreed to give the them shelf space and help them advertise.  Students produced a web-based marketing strategy to reach beyond eastern Kentucky.
Watch the Lt. Governor's address and the exciting student competition, in collaboration with the Kentucky Innovation Network and UPike Startup Challenge, live from Pikeville beginning at 9:00 am on Thursday, Nov. 17th.
---
Special Guest Speaker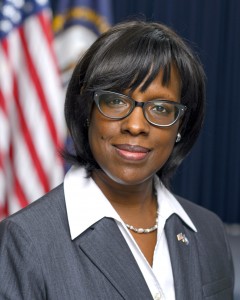 Jenean Hampton was born in 1958 in inner-city Detroit into a financially humble household. Despite watching her mother struggle to raise four girls, Lieutenant Governor Hampton knew she was blessed to live in a nation where people could rise from poverty. After earning an Industrial Engineering degree in 1985, Lieutenant Governor Hampton joined the U.S. Air Force as a computer systems officer, writing computer code and testing software. Her seven years of military service included a tour of duty in Saudi Arabia during Operation Desert Storm.
Following her military service, Lieutenant Governor Hampton began a 19-year career in the corrugated packaging industry. She started as a crew supervisor on the production floor and was soon promoted to other positions, rising to plant manager. In 2003, Lieutenant Governor Hampton moved to Bowling Green, where she continued her career in the corrugated packaging industry. At that time, Lieutenant Governor Hampton knew Kentucky was the place where she wanted to spend her life…and help improve the lives of others. In 2014, Lieutenant Governor Hampton decided to jump into the political arena, running for the Kentucky State House. In 2015, she was approached by Governor Matt Bevin to be his running mate. In just a short time, she and the Governor have already started working on tangible solutions to major issues that hamper Kentucky's growth. Lieutenant Governor Hampton is married to retired U.S. Air Force Colonel Dr. Doyle Isaak. They reside in Bowling Green.