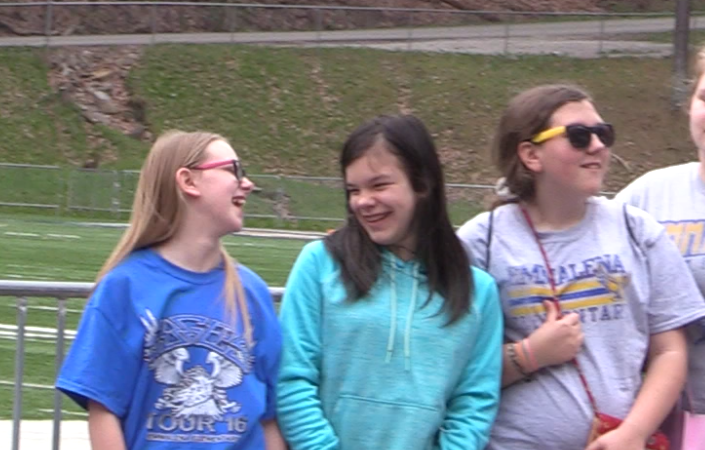 The Social Emotional Learning (SEL) Innovation Fund, sponsored by Education First, the NoVo Foundation and Rockefeller Philanthropy, recently awarded over $1,000,000 to teachers and school districts who submitted innovative ideas on how to improve systems that foster social and emotional skills. The grants support projects that create places, environments and practices that value belonging, well-being, tolerance, compassion, listening, non-violence, inclusiveness, working productively together and looking out for one another.
For the 2017-2018 school year, SEL offered up to $5,000 grant awards for teacher-led projects and $25,000 grant awards for district projects that span multiple schools.  Over 800 applications were received, 479 from teachers and 328 from school districts.  Through a competitive review process, 12% of the applicants were selected for awards (67 teachers and 30 districts).  Kentucky Valley Education Cooperative (KVEC) was one of the awardees.
KVEC's grant proposal focused on the Girls Planning for Success (GPS) program which was piloted last school year with middle school girls from six schools in the region.  Because middle school girls experience unique social and emotional barriers as they transition from childhood to young adolescence, GPS was created as a targeted intervention to help these young girls cope with the changes being experienced in their lives (i.e., their bodies, relationships and often their confidence levels).
In addition to building upon strong social emotional learning skills through eight curriculum topics, the GPS program focuses on developing a healthy body that will support a healthy mind.  GPS meetings end with group physical activity (e.g., running/walking, dance, yoga, Zumba).  Each GPS squad decides upon a Community Capstone Project to work on together for the duration of the program in order to give back to their communities.  Projects include planting and picking flowers to deliver to nursing homes, volunteering at the animal shelter, or picking up litter from parks and playgrounds.  Monthly Skype meetings allow the squads from each school to interact, discuss their capstone projects or participate in a conversation with a local female leader who will take questions and/or offer encouragement.
The $25,000 awarded to KVEC's project will provide for the expansion of  the GPS program and will specifically fund the "GPS Spring Squad Spectacular", which brings all project participants together at one central location.  The event provides opportunities for each squad to showcase their capstone projects, listen to motivational and empowering messages from female role models and leaders, enhance relationships with girls their age from other schools and encourage each other through the one mile run/walk and group team building activities.
Grant funds will support district travel expenses for all middle school girls in the region who are involved in GPS throughout the school year to attend the GPS Spring Squad Spectacular.  Funds will also be utilized to purchase materials for activities, squad t-shirts, lunch, small drawstring bags and prizes.
Through the SEL Innovation Grant, KVEC will expand the GPS program to all interested middle schools in the region.  A larger population of middle school girls will be equipped with coping mechanisms that will help them overcome challenges they face during the delicate period of adolescence.  They will also be instilled with a sense of confidence and empowerment of themselves and their abilities to be successful in whatever they wish to accomplish.