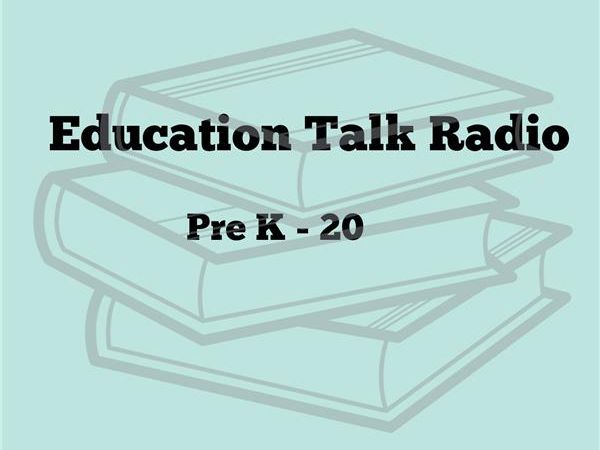 Larry Jacobs, host of the Education Talk Radio Show, commented that we often tend to stereotype certain things.  Dr. Jeff Hawkins, Executive Director of Kentucky Valley Educational Cooperative (KVEC) in Hazard, dispelled many stereotypes about education in rural eastern Kentucky on the radio's educational talk show.  The theme of the broadcast, "Rural Education in America", provided the perfect opportunity for Dr. Hawkins to elaborate on the innovative and collaborative educational efforts taking place in the KVEC region.
When asked to describe some of the challenges and opportunities in rural education, Dr. Hawkins remarked, "There are abundant challenges, but we choose to focus on the opportunities.  We want to be sure that our kids are not limited by their zip codes and that they have the same opportunities as other kids across the country."
John White, former Deputy Assistant Secretary for Rural Outreach at the US Department of Education, explained that the KVEC region is "coming up with cutting edge solutions to develop the talent they have".  One new educational initiative being pursued is micro-credentialing, which is personalized professional learning for educators that is "aimed at a teacher's special place and their students" (Hawkins) and is personalized to meet the needs of individual teachers and administrators.  Mr. White discussed how this initiative is "an ideal opportunity for local teachers.  They don't have to leave their school or region to progress in their   careers."
To address how schools in a rural area assist students in becoming 'Career Ready', Dr. Hawkins explained how career pathways are being developed and utilized, beginning with middle school students.  Included in these pathways are computer coding, aerospace and aviation.  Dr. Hawkins stated, "The pathways are not just about academic skills.  We want the students to have enduring skills, such as creativity, communicating, how to be good team members and persistence, which are important to employers in the work force."
The focus on student agency was discussed, with Dr. Hawkins noting that "the students need to know that their choices matter and their voices should be heard".  He said, "I can't express enough the importance of students having grit and persistence toward achieving a goal.  They need to acquire knowledge in a deeper way…to be able to work through a development and demonstrate their knowledge".
John White reflected on how "Appalachia is addressing the 'brain drain'…students leave for college and don't come back".  Part of this strategy involves connecting education with the economy.  A current collaboration with a community college and two government agencies is focused on the development of a drone port.  Since "the use of drones is accelerating at a rapid rate" (Hawkins), the project will provide a location for businesses to test their equipment.  Students will be educated in the areas of designing and manufacturing drones, their uses and how to repair them. 
Other topics of interest included the building of tiny houses by students and distance learning.  Dr. Hawkins stressed that "it is important to connect people to people in order to improve the quality of learning opportunities".  He also related that "we are blessed here to have all our districts working with each other, sharing curriculum, best practices and networking".  He believes that "collectively we can meet the needs of every individual student". 
At the conclusion of the broadcast the host expressed his interest in interviewing Dr. Hawkins and Mr. White again to learn about the social network and other aspects of the work taking place in the KVEC region.
To listen to the broadcast, click on the link:
http://www.blogtalkradio.com/edutalk/2017/07/26/rural-education-in-america