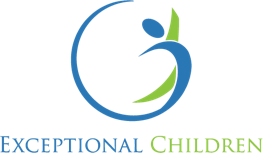 A positive partnership between parents and teachers goes a long way in creating a plan that best meets the needs of a child. Working together, parents, teachers, and children can inform each other about the most successful ways to address an exceptional child's issues.
To help parents better understand components of special education services, the Kentucky Valley Educational Cooperative (KVEC) is sponsoring a workshop entitled "Family School Partnerships: Building the future together".  Susan Burgan, Parent Involvement Coordinator for University of Kentucky's Human Development Institute, will be the presenter on September 30, 2017, at the KVEC offices in Hazard, KY. 
The workshop begins at 9:00 am with a discussion of information included in the Kentucky Parent Guide for Special Education.  Morning session two will focus on referral, evaluation and eligibility for special education services.
Following a free onsite lunch, afternoon session one will concentrate on how to foster relationships between families and school staff that will lead to more effective and supportive programs for students, while at the same time opening the lines of communication.  The last session will target the importance of planning for the future of students with special needs.  Topics will include successful secondary transition and answers to SSI questions.
Registration in advance is recommended through the link below:
https://parentevent.eventbrite.com
For questions, call or email Cheryl Mathis: (606) 813-5552