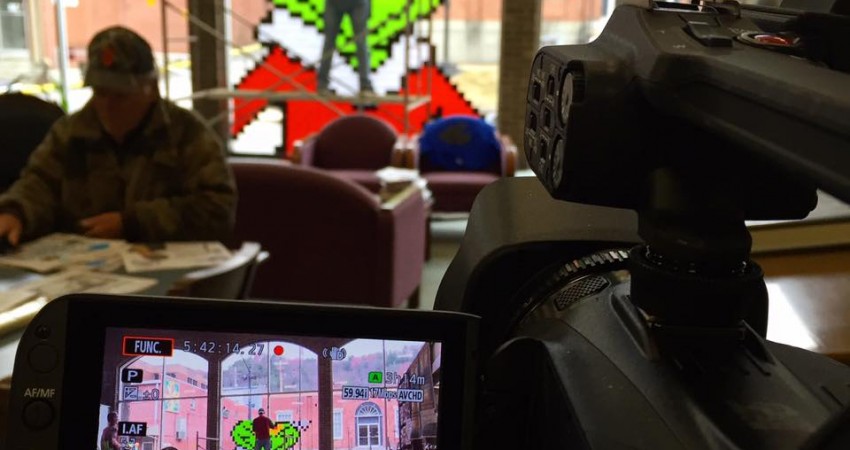 It's the Saturday morning after Thanksgiving and Letcher Elementary Teacher, Tyler Watts, is busy sticking colorful Post-It notes to the window in the Harry M. Caudill Library in Downtown Whitesburg.  While most people are enjoying their holiday break by sleeping in or hitting the stores for early Christmas shopping, Mr. Watts is creating a 12 feet tall mural of How the Grinch Stole Christmas for the town to enjoy.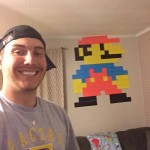 He started creating murals in his classroom on a smaller scale to get his kids excited and engaged, but found that he was having just as much fun creating them.  It didn't take long for him to begin creating murals on a larger scale.  The Harry M. Caudill Library has provided him with an excellent pallet to share his work.  During the town's Mountain Heritage Festival in September the theme "Remember Where You Came From" inspired Watts to create a large Statue of Liberty, winning the library 2nd place in the festival's window display contest.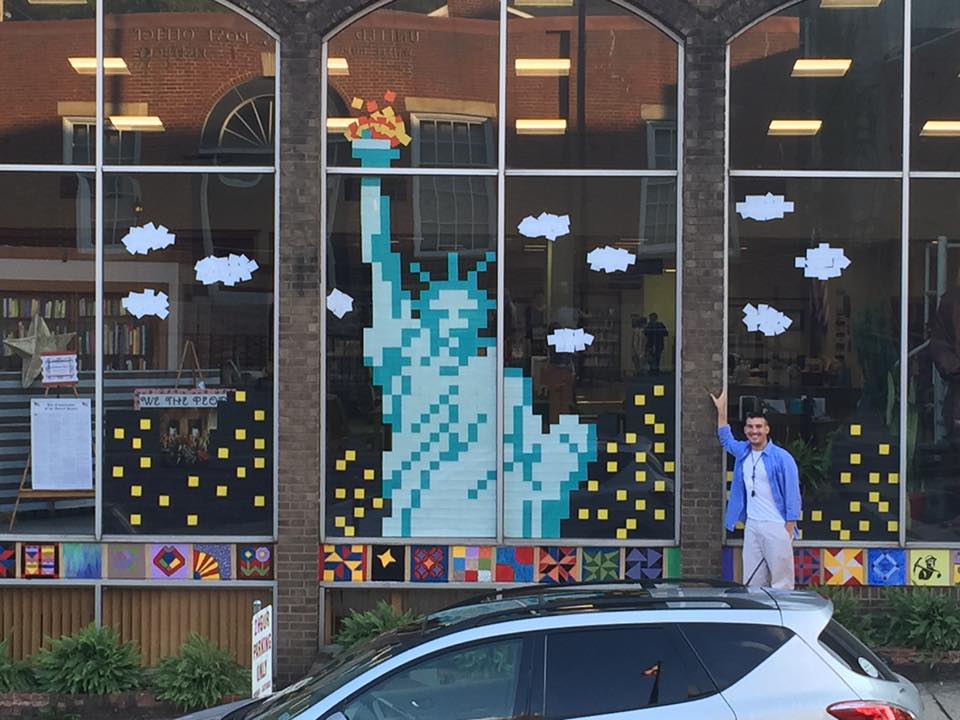 "How the Grinch Stole Christmas" is one of his favorite Christmas stories to use in the classroom throughout the holiday season, and he wanted to use the Grinch as the inspiration for the display in town this December.  Providing a colorful image of a beloved Christmas character for all of the community to enjoy.
While the Grinch might be a foul one, with a brain full of spiders, Mr. Watts is anything but.  His overall goal with his Post-It note creations is to eventually team up with a children's hospital to create fun murals for the kids in nearby windows to their hospital.  Providing a fun escape for those who aren't able to go out and enjoy much beyond their hospital rooms.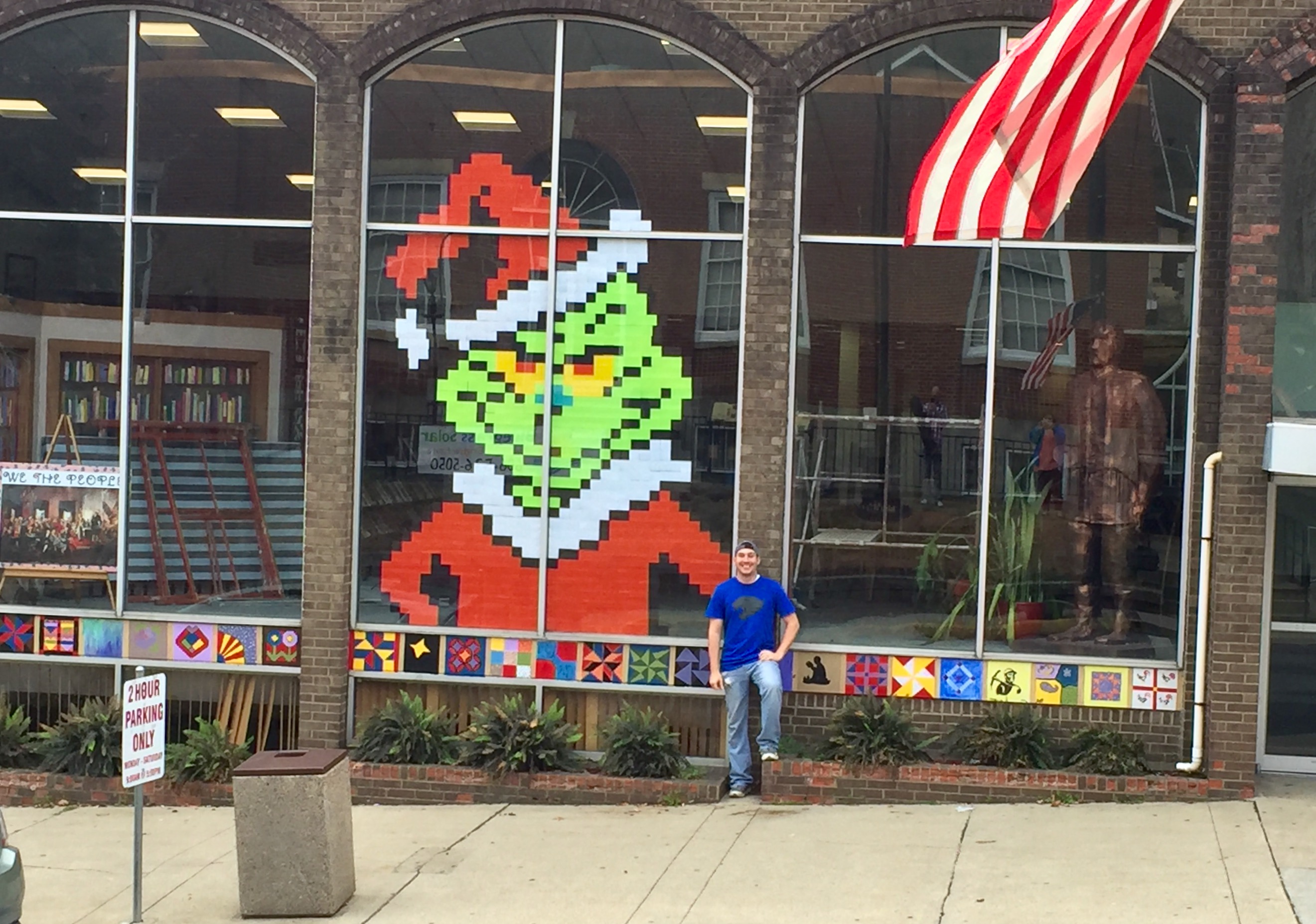 If you're interested in seeing the mural you can stop by the library in downtown Whitesburg throughout the Christmas season.