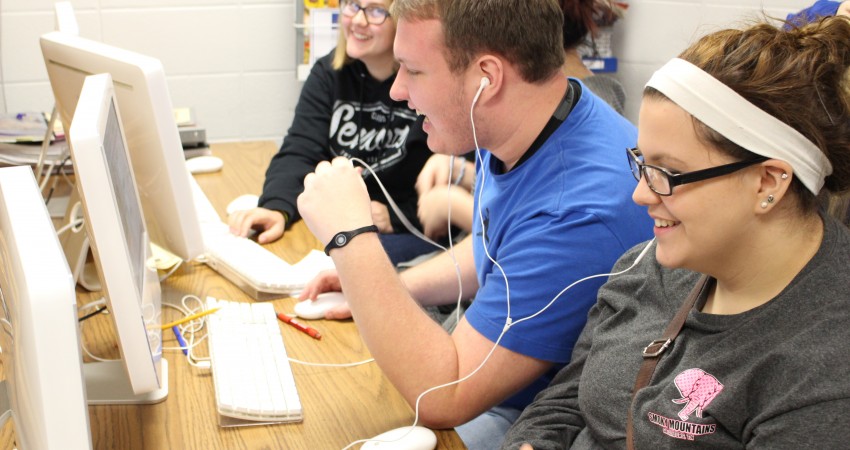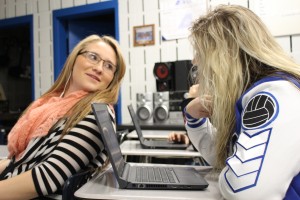 Nationally fewer schools teach computer science than 10 years ago, but not here in the mountains. Imagine an east Kentucky where every student understands basic coding and computer science.  What would this mean for our region? We know that whatever field our students choose, whichever jobs they imagine and invent, their ability to succeed will increasingly depend on understanding how technology works.  This week we join in the international effort of Hour of Code to get 100 million students coding between December 5 – 11.
"When we think about this new economy, we have to think about a toolkit. What can we arm people with? Its about building a toolkit of skills that can move us forward. Our students have multiple talents." – Natasha Watts, Visual Communications Program Coordinator at Hazard Community & Technical College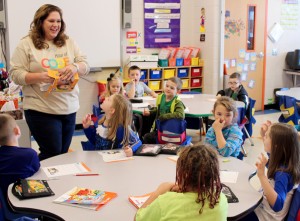 From our coding elementary schools (where every student codes every week) to our Appalachian Technology Institute, the Kentucky Valley Educational Cooperative (KVEC) is ensuring that thousands of east Kentucky students are exposed to increasingly advanced levels of coding, computer science, and engineering every year.
"We were one of the first areas in the entire country to pilot the Creative Coding through Gaming and Applications, a Microsoft program, teaching our students the fundamentals of coding and computer science through games. This week students were talking about building games and code in their own time, even virtual reality that could show someone how to inject an epi pen. They want to build." – Stephanie Younger, ATI Instructor in Pike County Schools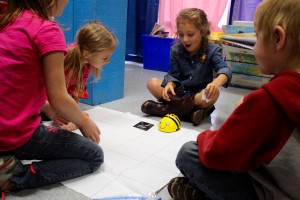 This time last year nearly 1000 students participated in KVEC's Hour of Code events and Dr. Katrina Slone, Science Technology Engineering and Math (STEM) Lead, hopes to double those numbers, "This type of learning nurtures problem-solving, logic, and creativity, all skills we need to fuel our economy. By starting early, students have a foundation for success in any 21st-century careers. Our students need to know they can be more than consumers of technology, but also builders and developers." To join the KVEC Hour of Code event with activities in your school, contact @katslone or register here. Local businesses are encouraged to join the effort by adding their logo to KVEC's Hour of Code t-shirt. Use this letter to invite them to contribute or learn more.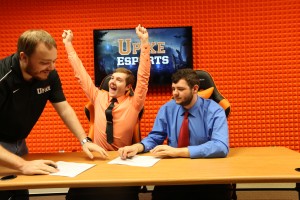 "I did Hour of Code last year at Morehead but had to travel a long way. So I'm really glad we're doing this here, together. Now my friends are learning this with me. I'm not in a room full of strangers. This could show some new ways of making money and getting jobs." Kevin Swiney, a Senior at Betsy Layne High School said last year of his schools' Hour of Code effort that involved over 400 students in 2015. Kevin went on to speak at the Capitol about affordable college tuition this Spring and landed an E-Sports scholarship to study close to home at the University of Pikeville playing competitive Hearthstone.