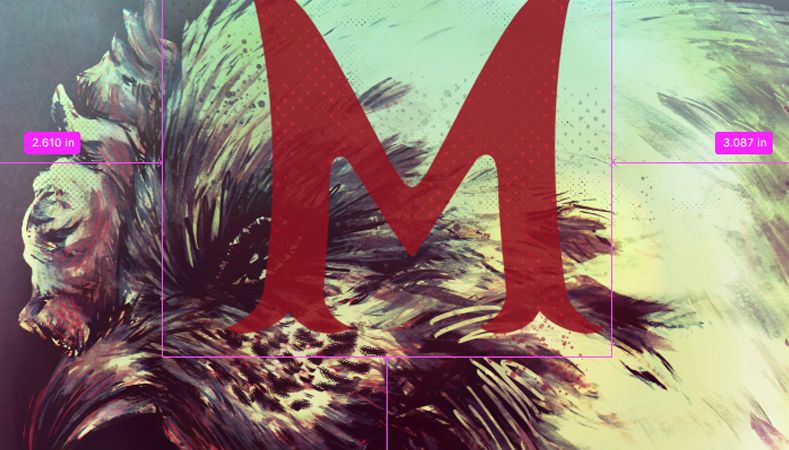 A couple of months ago I started working on a comic book idea with my friend Christopher Epling called Mockingbirds. The general concept centers a young man comes home from WWI and his hometown is different than he remembers. The first storyline is 6-issues with the first issue coming in at 28 pages and the rest at 24. The following is a short excerpt from the first issue script.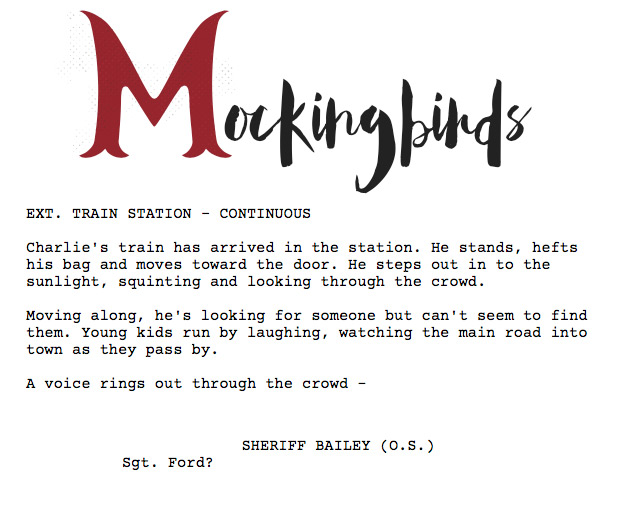 If you are used to seeing comic or graphic novel scripts, you know something is off with this one. I tend to write in a screenplay format even for comics because it forces me to focus on only what I can see and hear. I also know that Christopher is very talented and I want to give him a chance to bring panels to life rather than just draw exactly what I type up. If I were writing an issue of The Amazing Spiderman for Marvel (can I do that in real life, please?) I would need to write in the traditional format, spelling out every individual panel in the comic so the artist could follow along without any issue. Christopher and I do this process in-person over coffee every few weeks and it works great.
After sending the script I received this fantastic page in an email.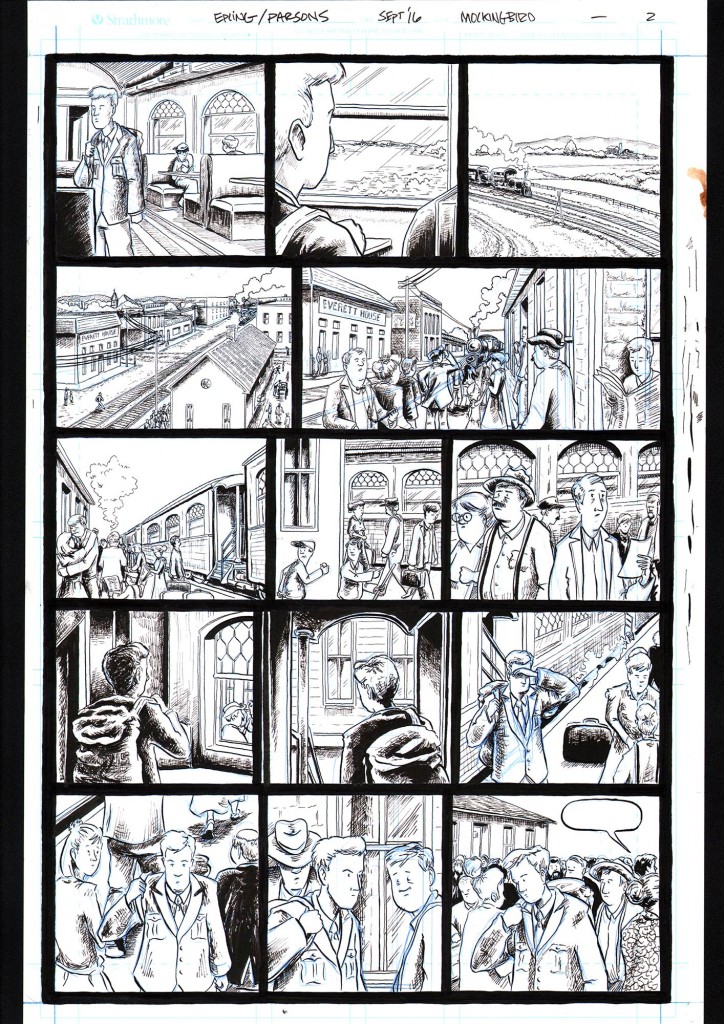 At this stage, I drop the art into Photoshop, clean up the blue sketch lines and make sure there are only two colors on the page: black and white. Next, I will draw flats over the artwork. These are just basic color separations that will allow me to grab pieces and parts later in the full coloring process. I make the clothing, skin tones and backgrounds all match one another for quick selection later but I don't worry too much about color palette yet. Once the flats are done I can fine tune and adjust that quickly.
Finally, I start to actually paint, color, and texturize in Photoshop. That process can be seen step by step in this gif: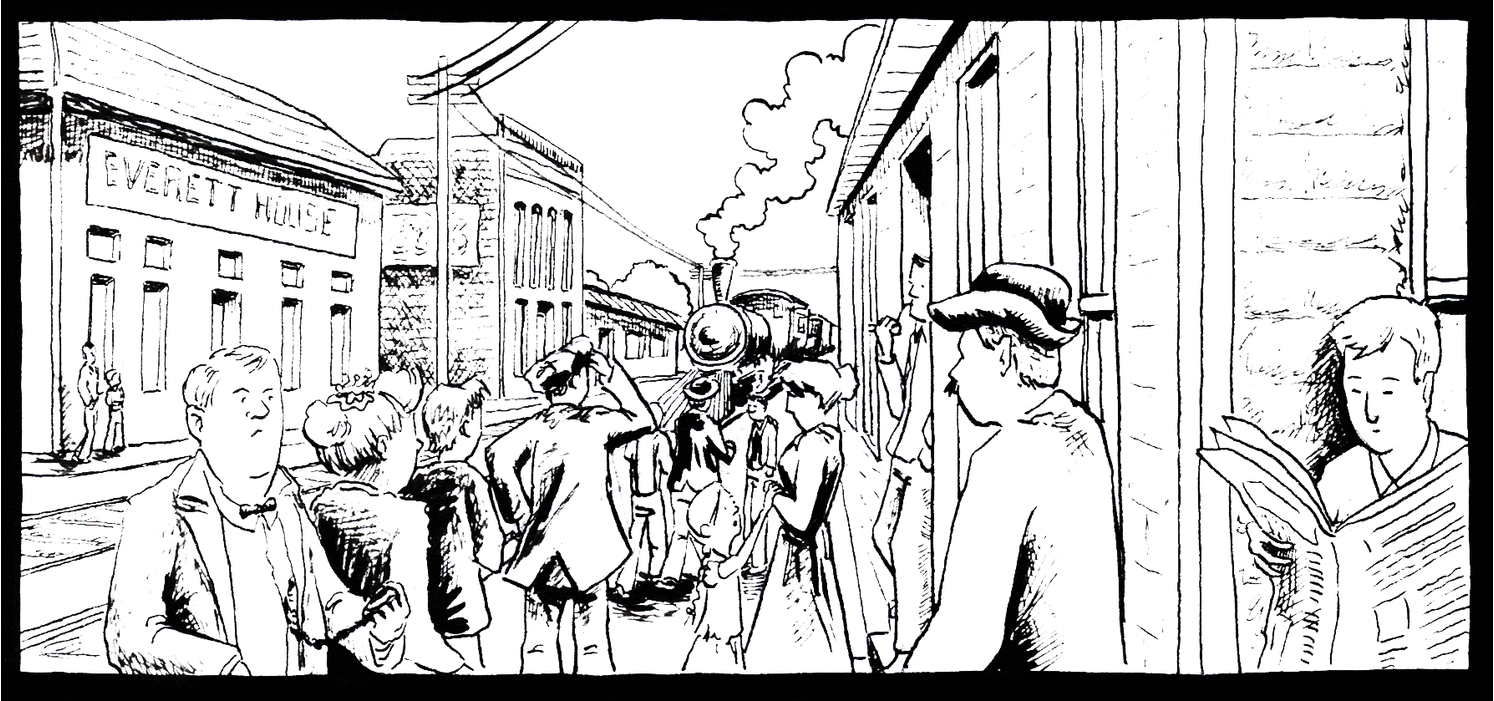 That just leaves the final page!