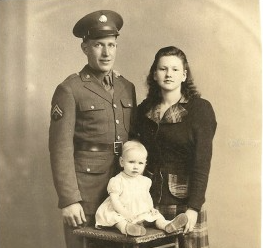 On October 26th, 1923, Ms. Alma Evelyn Fleenor was born in Keeokee, Virginia. She has three brothers and seven sisters. Her family moved around a lot in Virginia. Her dad made whiskey and moonshine in Virginia and brought it to Kentucky to sale. Her dad got a job at the Seco coal mines in Kentucky, so they moved to Seco when Evelyn was six. When she was 17 years old, she met the love of her life, Graham Kincer. He supported his family; he was a coal miner at a young age. Graham and Evelyn fell in love and got married on July 19th, 1941. They had ten children: Joycleen, Josephine, Randall Wayne, Lana Margget, Stephen, David, Carolyn, Shelia, Ladonna and Kim. Evelyn and Graham were married for 59 years.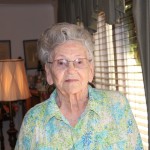 After their first child, Joycleen, Graham volunteered to fight in World War II because of his brothers. Charles Lee, Manuel and David Jake Kincer were all drafted into the war. Graham was not drafted because he had a child, but he felt like he needed to go. Graham was stationed in Manhattan, New York. He built the trucks, guns, etc. for the men. Graham served for three years. Evelyn and Joy followed him to New York. The wives of the soldiers became very close. "The others wives loved to hear me talk about the mountains and our home," Evelyn said. She told stories about her life in the mountains, for example going to the company store and they were amazed. Evelyn and Joy would walk six blocks to meet Graham at the station, when he was unable to leave. Evelyn would hand Joy over the fence to Graham for him to be able to see her and play with her.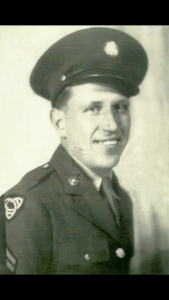 When they moved back to Kentucky, they built a house on Pine Creek in Mayking. Three children were born in the house. Evelyn said she would get up around 4 a.m. every morning in the winter and go around the house to turn the heating stove on in the basement. Then she would come back and make breakfast for Graham before he went to work. She would wake him up and get him off to work, and then get the kids up for school. After feeding them and sending them to school, she would feed the animals and anything else that needed to be taken care of. On an average day, she would feed the animals, milk the cows, get the eggs from the chickens, water the plants and check the garden. For her family's dinner, it was normal for her to go out to the barn and ring a chicken's neck, and cook it.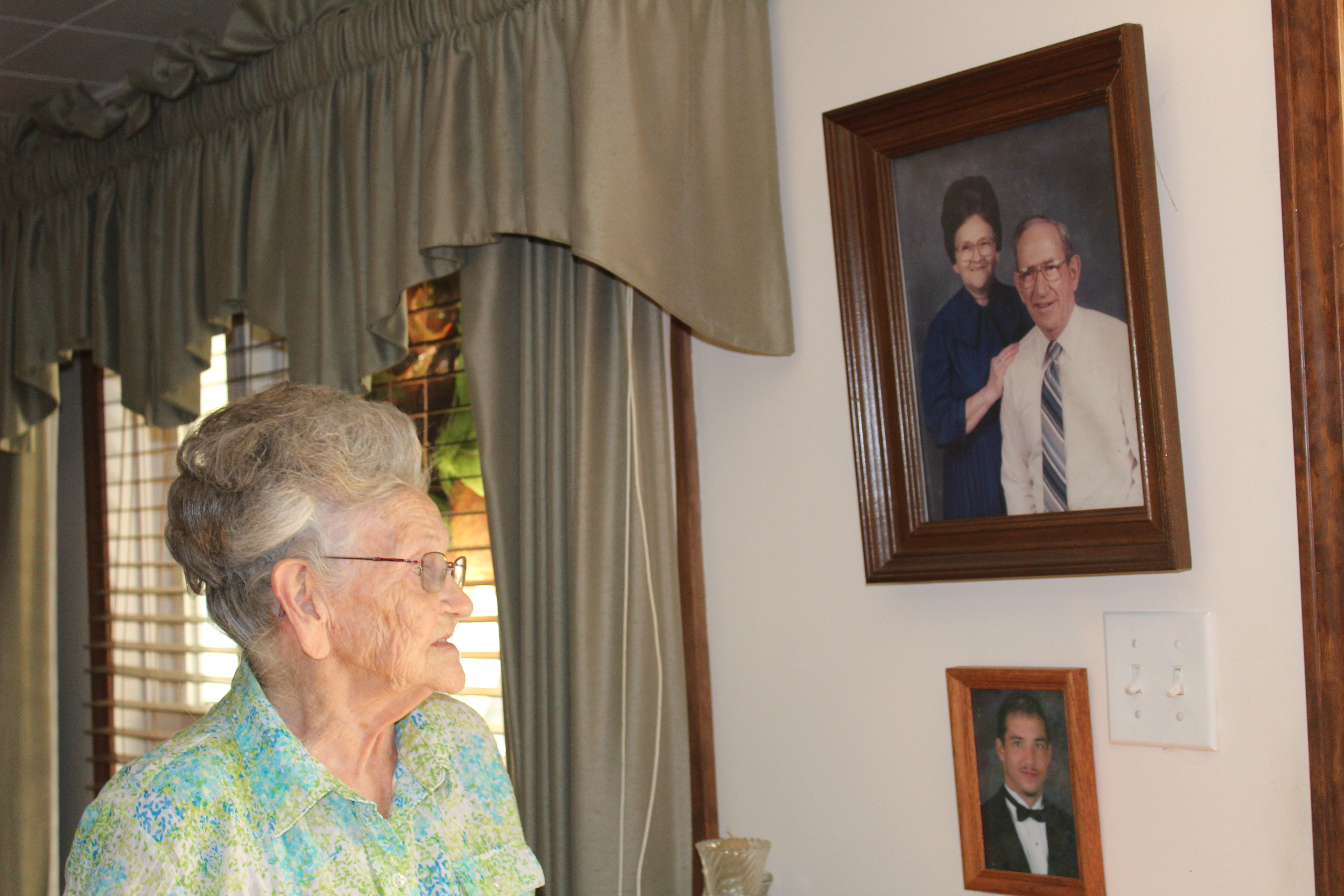 Evelyn explains that she loves the mountains because Graham loved the mountains. "As long as Graham was happy, so was I. Wherever he wanted to go, I was there," she said. She told that it was a good time to live. "There were such nice people that help us out." Two people that helped them were Walder and Glandice Wampler. They owned Wampler's grocery store in Mayking. Evelyn and Graham would get fed for the cows and things. Evelyn said they would have to charge payday to payday for them to make it. "The Wampler's were good people and knew we would always pay them." Evelyn and Graham had the truest loved you could have; the mountains is where the roots of their family tree began and Appalachia will always be their home. "Do everything in love" 1 Corinthians 16:14.
The Author