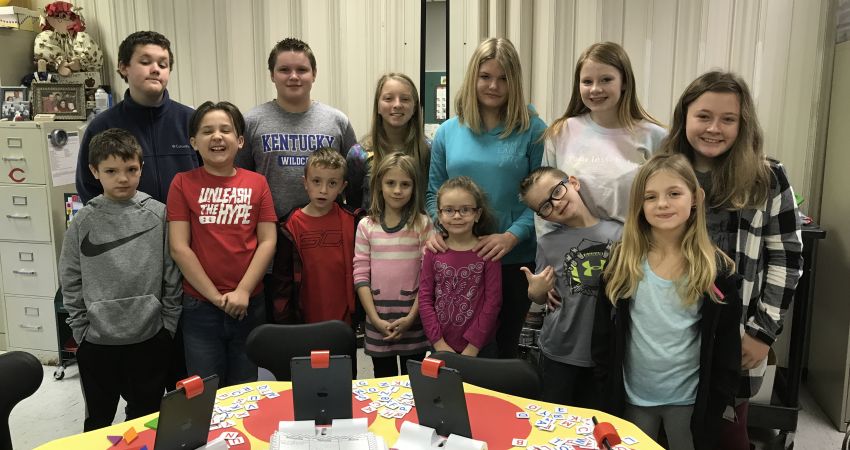 Teresa Miller is using her 21 years of teaching experience at RW Combs Elementary in Perry County School District to help her students communicate their thoughts and feelings through art.
"Art Makes You smart" is her present project through an Innovation Grant award provided by the Kentucky Valley Educational Cooperative (KVEC).  "I love creating art projects and I have seen the magic and power of creative arts in student engagement, behavior management, mathematics, coordination, and imagination," Miller says.
"As a special education teacher, I use art as a teaching tool every chance I get in the classroom. There is nothing more powerful than a student using art to engage themselves. Art can also be a communication tool for students. It is a way to share their thoughts by presenting their artwork.  My students need art supplies to take their dreams and make them realities! Art supplies will not only help engage my special education students but will also allow them to communicate their thoughts and feelings.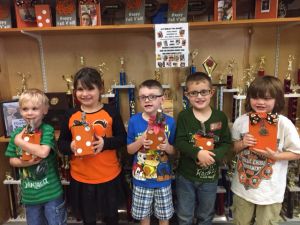 "My students will also have the chance to make different types of crafts that will teach them about their Appalachian history," she adds.  "I will bring in community partners to teach them how to make wood crafts, jewelry, quilting, and sewing. I also plan to display their work at our school, Perry County Public Library, and courthouse in the Perry County Judge-Executive office during their monthly board meeting."
The grant enabled Teresa to purchase things like construction paper, glue, feathers, googly eyes, pompoms, wood, and markers "which will allow my students to express themselves in so many different and interactive ways. Supplies such as a Polaroid camera and film will allow us to do some photo crafts. Students can actually see themselves in new environments. This also will bring in technology…. Having all these supplies and learning opportunities will be a game changer in my classroom but most of all for the students who knows they may want to take art in high school or even a job that would use art skills."
Teresa went into teaching because of her love for people. "My father ran a business in town called Brewer's Trading Post," she explains. "I would go to work with him and see his love for people. I then decided I want to be a teacher to serve not only students but their families.  My goal every day not only in school but in my community is to serve others by giving a smile, a kind word for the day or helping them in any way I can. If I can't help them I look for community resource to help. Last I love my community it's truly a blessing what resources are out there just open your eyes are you will see. Perry Proud!!!"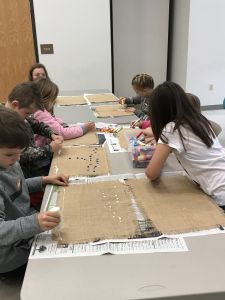 Teresa teaches K, 1st and 2nd-grade special education. "I love special education…my students always love coming to my classroom. A normal day in my classroom is hands-on learning. Students are taught with learning stations, games, iPad, and project-based learning. They can't wait to come to my classroom to learn. I also have alternate seating. We have the classic ball chairs.
"As a special education teacher in a low-income poverty school district in South Eastern Kentucky, many of my students are faced with several challenges both in and out of the classroom. The challenges are due to learning disability and parents' loss of jobs. Despite the many challenges they face, I look for hands-on teaching materials that provide my students with creative and meaningful experiences. I never want my students to feel any different than students in any other parts of the world. They can be successful with any opportunity they are given. I teach them to be leaders in their classroom."
Teresa points out that data will be collected throughout this project. Students will take photos of their project to be kept in a notebook journal. In the journal, they will list out steps for the project, a cost for each project and a reflection.  The journals will be compared at the beginning, middle, and end of the year. The student's overall success will measure if the student's presentation of art projects and journals by a scoring rubric.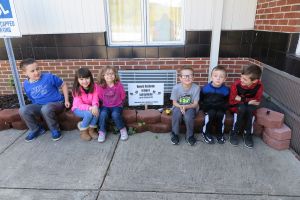 Teresa's project was funded through the KVEC "Race to the Top" federal funding by the U.S. Department of Education.  She was one of over 100 instructors who presented at the Forging Innovation in Rural Education (FIRE) Summit, a multi-district K-12 educational professional learning event October 25 in Pikeville, KY.  More than 17,000 viewers, from 15 countries and 42 states, tuned in to the live stream provided by KVEC's digital platform the Holler to watch Teresa's and the other presentations.
Teresa's and the other presentations can be found on the www.theholler.org.