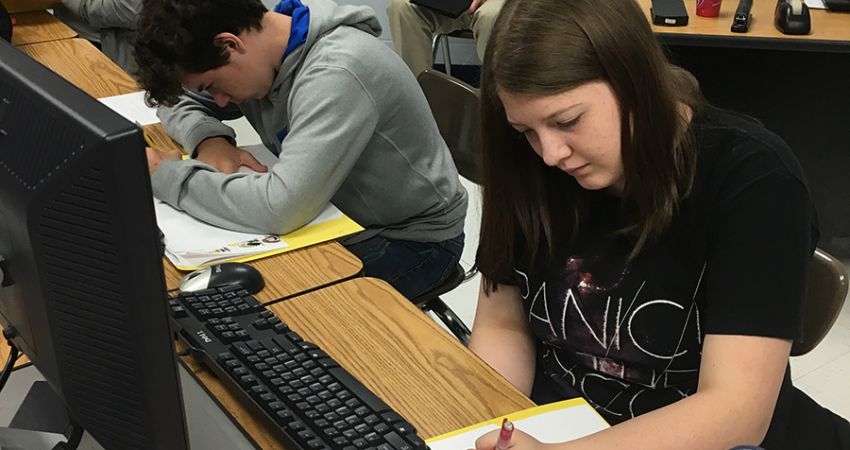 Picture this. How many times have you said these words when you are preparing to tell or share something that has happened? We want the person we are talking with to visualize the story we are sharing. Letcher County Central High School is so blessed and fortunate to have Doug Adams as our Art instructor.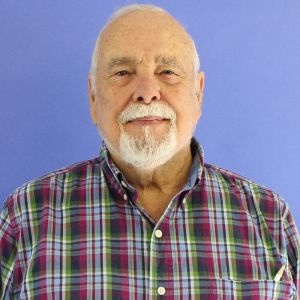 Doug came back to Letcher County when our school opened in 2005 after teaching at Morehead State University for 17 years. He has traveled all over the United States working as an artist and teacher and brings the knowledge he has gained over the years to the students of Letcher County.
My name is Lisa Wagoner and I am a secretary at LCC. I have lived in Letcher County for 28 years and greatly enjoy being with the students, so I was eager to assist when Doug asked if I would help him work with the students in developing this project. Each day I get a chance to get out of the office and work with Doug and his first-period class.
What a challenge this project is…creating a piece of visual art that tells a story. Students may create a comic strip, a picture book, or a stand-alone piece.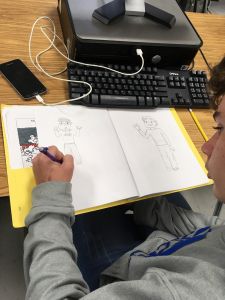 Where to begin? Mr. Adams began by showing them examples of his work that tell a story. Students looked at the pieces and found different elements that were able to give a little insight about what message the artist was trying to convey. At LCC we may be starting this project a little different than other groups. Mr. Adams and I thought it best to have each student create their own comic strip or stand-alone piece before we begin with our main piece. This will allow us to determine each student's strengths for the project. Some may be fantastic artists but not creative in the story writing process, while others may be stronger in layouts while some may be better at filling in details. We started right away with the task of getting students enrolled on the Holler and signing up for the tutorial lessons on the Holler's LMS.
The first lesson encouraged them to begin a sketchbook. Many of the students already had one, but we wanted them to have one designated just for this project. To expedite getting sketchbooks in their hands, each student made one using a pocket folder and inserting 25 blank sheets of paper in the prongs. This way we can always add and remove pages as needed. Students began sketching ideas for characters they may want to include in their story. Mr. Adams talked with students about drawing expressions on faces of their characters to show feelings. We continued on with the additional 3 units and are uploading their work as we go. After the unit discussing various mediums, Mr. Adams allowed students to try using various types of medium to see which they liked the best. They used everything from crayons and markers to graphite pencils, oils and inks. Although they enjoyed working with the paints, I think most of the students still prefer pencil drawings and colored pencils.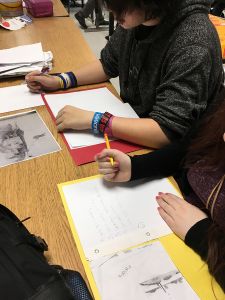 Today, students were given templates to create their piece. A few chose the stand-alone piece, one chose the picture book and the others chose the comic strip. Mr. Adams and I are anxious to see what these students will create in the next few weeks as they complete the work on their individual pieces.