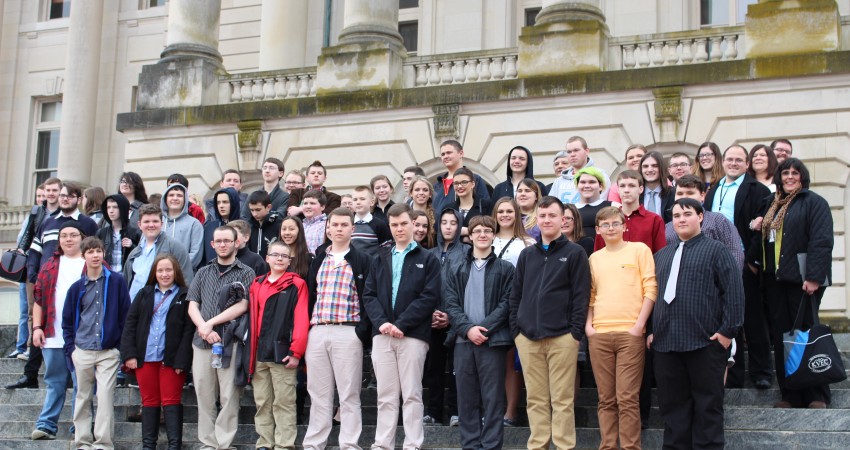 A cohort of 60 students traveled from east Kentucky to Frankfort on Thursday, March 4, 2016.  The students and their teachers represented 7 different schools throughout the Kentucky Valley Educational Cooperative (KVEC) region.  Two buses set out of the mountains before sunrise and picked students up all along two routes to the Capitol. These early rising learners serve in various leadership positions with KVEC as Student Senate Members or students in the Cooperative's Appalachian Technology Institute (ATI) courses.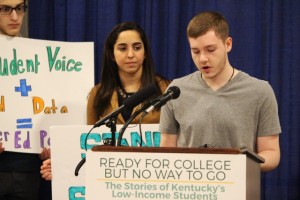 Students arrived just in time for the #StandWithStudents rally, making the case that supporting low-income students who aspire to higher education is an investment that pays.  Betsy Layne High School senior , Kevin Swiney, shared with the large crowd gathered in the Capitol Rotunda "I want to go to college because I want to make a difference in East Kentucky." Swiney went on about his struggles to get good grades so he could explore more career paths, but added "No one has really talked to me about how I'm going to afford college. To me, going to college means developing not only yourself but other people around you."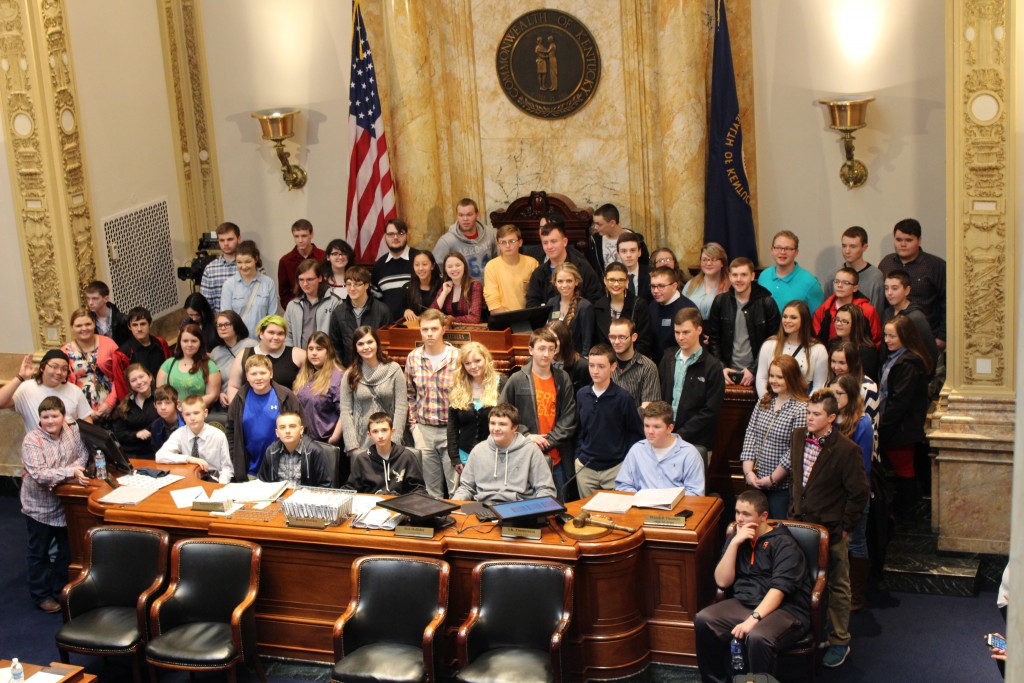 With this spirit, students spent the next three hours in back-to-back meetings with nearly a dozen state legislators, as well as Secretary of State Allison Grimes and Lt. Governor Jenean Hampton. Students presented each official with Horizon awards for their commitment to educational excellence. From voting to video game coding, students talked with officials as they shuffled in and out of committee meetings, a room where KVEC served lunch, and the Senate chambers. Students and teachers were even recognized during the Senate Education Committee meeting. Secretary Grimes and Lt. Governor Hampton spent the most time with students, asking and answering questions, explaining their roles in state government, and even leading the students in activities to enhance understanding about voting.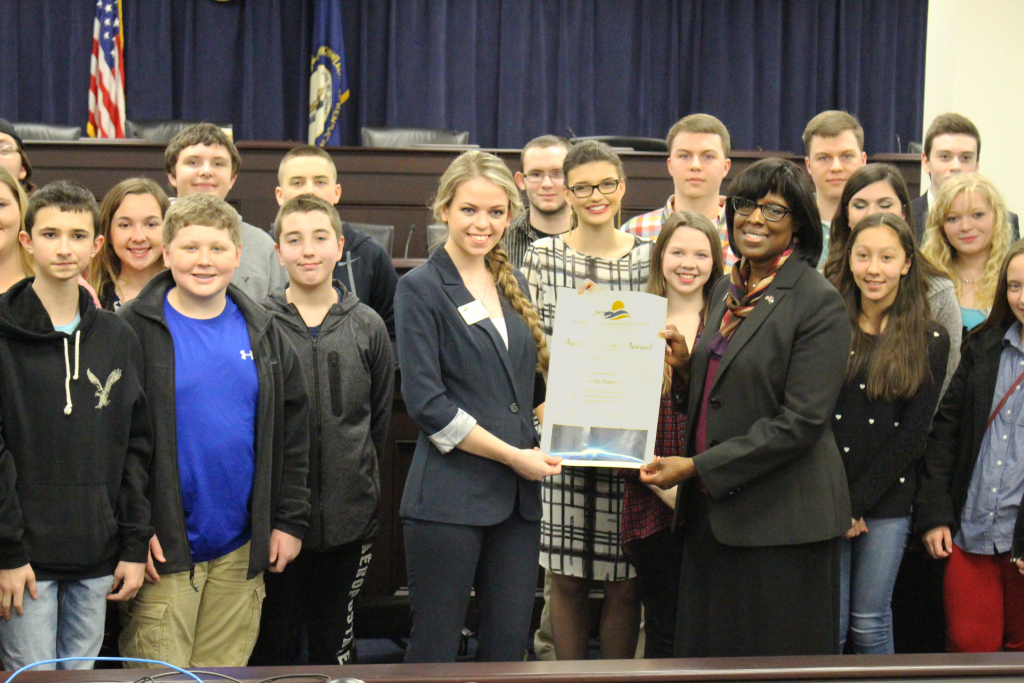 Junior Student Senator at Letcher County Central, Kiley Short, was especially thankful for the time with "two very important women in Kentucky politics… I got to ask Jenean what advice she would give to a woman who wanted to go into politics. The Lt. Governor was obliged to tell me that all you had to have was the heart. She said 'you have to go into it with the will to better people. You don't do it for yourself.' As a young woman hoping to pursue a political career, her advice will resonate with me for years to come."

Secretary Grimes asked students to be a part of her new voting campaign, soon to be revealed on the Secretary of State website. "Even if you are not 18 years old… You have a voice that matters." Secretary Grimes shared before asking students to make a video with her, encouraging the state to be "Kentucky Proud" and "Go Vote!"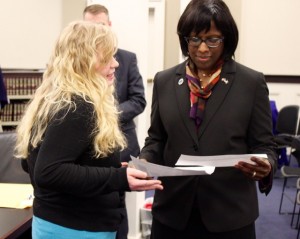 Students also discussed House Bill 224, #LevelUpKY.  This bill, sponsored by Rep. John Short, would expand Kentucky's film and entertainment production tax credits to include production of video games and interactive multimedia productions.  The students participating in KVEC's ATI are learning computer science and programming skills to support high-tech industries like game design.  Connecting learning to current legislation is one of many ways to keep talented young students invested in their communities.