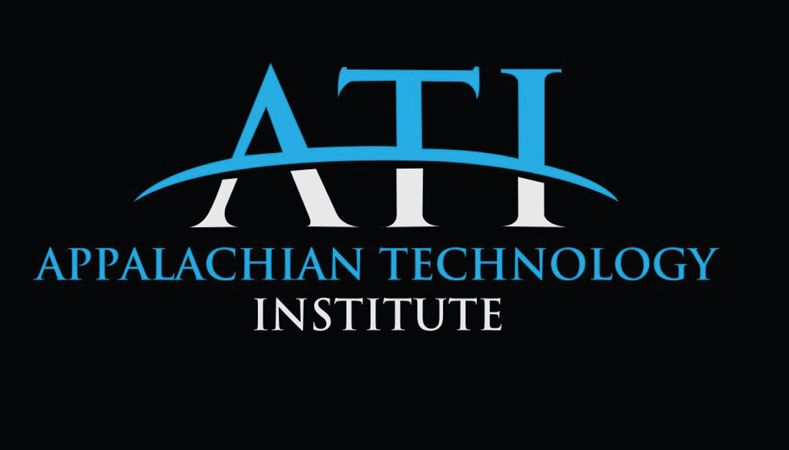 The Appalachian Technology Institute (ATI) is being designed to bring world-class educational opportunities to students in the mountains, but also to stimulate economic growth. By creating a culture of innovation, while at the same time leveraging resources such as area wide broadband Internet access, the ultimate goal of the ATI is to bring about systemic economic change to the region. While idealistic, it is believed the ATI could be a driver that will help shape the future of an entire region.
The Appalachian Technology Institute design gives students opportunity for access to high-level curriculum aimed to help them compete in a global economy. The ATI is an alternative approach to teaching and learning in schools. It does not follow traditional school models. The core philosophy of the ATI is to not only expose students to courses such as computer programming, aviation and aerospace engineering, but also to enhance skills in critical thinking, creativity and collaboration. The vision of the Appalachian Technology Institute is to create a technological Appalachian Renaissance by creating a culture of creativity, innovation and design thinking in our youth. The Appalachian Technology Institute will be THE model of rural innovation and technology education in the nation. It will also leverage K-12 education as an economic driver of Central Appalachia.
The educational program being developed will allow students in Eastern Kentucky to compete in the global economy. KVEC will lead the initiative and will work with multiple groups, including private business, foundations, public post-secondary institutions and government agencies to develop a comprehensive educational model. In order to do this, a central hub (virtual center) will be created to lead the program and pull all of the resources together. This center will have similar attributes to an area technology center; however, the design will have a much larger scope. The center will not be limited by geographic boundaries or travel time on buses. Instead, the center will be a virtual hub that will use technology to provide opportunities to all students in the region. The hub will serve as the epicenter of the ATI. The delivery model will be a hybrid approach, which will include online, virtual, face-to-face, and blended learning opportunities.
Through the hub, area teachers from the region will develop, instruct, facilitate and support courses for more than 19 school districts. These teachers will be independently contracted through the ATI and have office hours to assist students in virtual environments. They will be available during and after school hours, and also on weekends. These teachers will also construct future courses for the Institute. The ATI's teachers will also work with several outside partners for course and curriculum development. These partners include but are not limited to: CodeHS, Institute for Aerospace Education, Apple Corporation, Google, Microsoft, and Boeing. The ATI will also have several post-secondary partners, including Morehead State University, Eastern Kentucky University and the University of Pikeville.
Students will use the online platform theHoller.org to receive the content and curriculum. TheHoller.org is a social learning network developed for the people of Central Appalachian. It was created by Bruce Parsons and partially funded using a Race-to-the-Top District award. The site was created to promote learning and economic development in central Appalachia (theHoller.org). The use of this site allows for local and regional facilitators to be available to support and assist students. Both synchronous and asynchronous approaches will be used, as students will have access to facilitators and instructor through video conferencing, forums, chats, and blogs.
The ATI hopes to create systemic change in the region by identifying past failures and working to bring about innovative approaches to learning. The ATI also wants to leverage the expansive digital opportunities and give every student in the region access to a world-class education. No longer is it acceptable for a student in Jenkins, Kentucky not to have an opportunity to take courses in contents such as aerospace or computer science. In the words of Harbison and Meyers (1968), "education is both the seed and flower of economic development" (p. xi). The ATI not only needs to be the seed and flower, but fertilizer as well!

Paul Green on Disruption