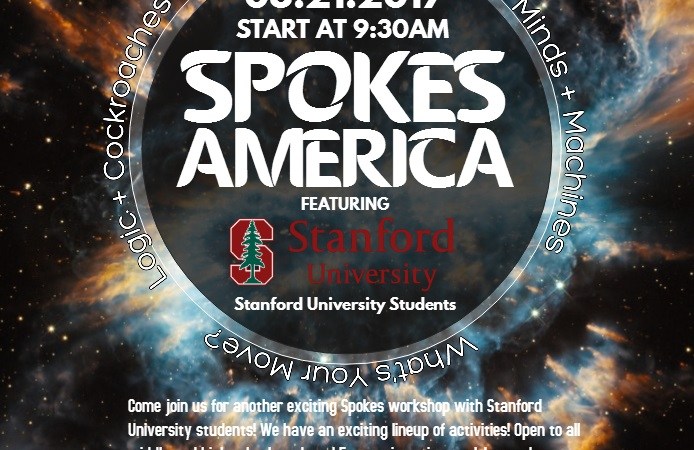 The Challenger Learning Center in Hazard was the first of the 47 Challenger Learning Centers to be located in a rural area.  The centers were established by the families of the Challenger astronauts tragically killed in the 1986 Space Shuttle disaster.  Their mission is to demonstrate the importance of STEM (science, technology, engineering, and mathematics) in our everyday lives and how fun and exciting these topics can be. 
On Monday, August 21 from 9:30 AM-11:30AM, students from Stanford University will facilitate a Spokes America workshop for middle and high school students in the region at the Hazard site.  The free coding and design workshop will include the topics of logic, mathematics, computer systems and much more!
Students who register will choose one of four innovative sessions to attend for the two hour period:
How to Design a Brain: Learn how the brain constructs your perception of the world using real brain specimens.

What's Your Move? Unlock the mysteries of the math behind games.

Logic and Cockroaches: Write code to help your favorite animal escape from danger.

Minds & Machines: Find out how computers work in the same way as the thought processes in our own brains.
Registration slots are available for 80 students.  To register for the event, students can visit the Challenger Learning Center of Kentucky's website at clcky.com. 
For further information,  contact the Learning Center at (606) 487-3050 or email tom.cravens@kctcs.edu