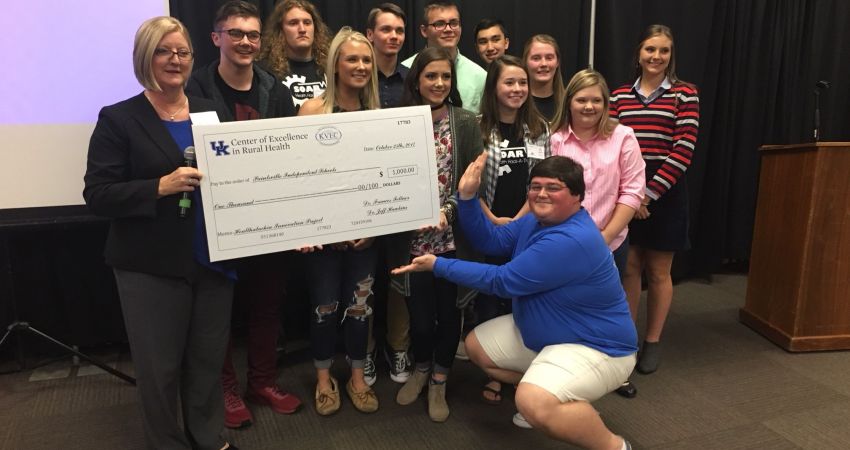 When was the last time you heard someone say, "Pick Your Battles"? Well, teams of students, educators and community leaders are doing just that in tackling a major challenge impacting far too many lives in Appalachia and across our country. This epidemic knows no limits and takes all hostage within its path – young, old, rich, poor, educated, uneducated, professionals, unemployed. Lives are shattered, families become numb and communities are forever changed. The battle being waged in the hills of eastern Kentucky is one against opioids.
"The numbers of people affected by this opioid wave in our small communities are staggering", exclaims Kaisen Estep, Magoffin County High School junior. "We must get a handle on this huge problem and reclaim our sense of community that has made us who we are in eastern Kentucky. Ignoring our families' and neighbors' pleas for help can't be silenced any longer."
As part of the Kentucky Valley Educational Cooperative's (KVEC) Appalachian Renaissance Initiative (ARI) beginning in 2014, teams from Pikeville, Paintsville, and Magoffin County convened to brainstorm creative solutions toward the looming opioid crisis at its semi-annual FIRE (Forging Innovation in Rural Education) Summit. More than 1,000 persons attended the fourth year event while 17,000 participated virtually from 42 states and 17 countries.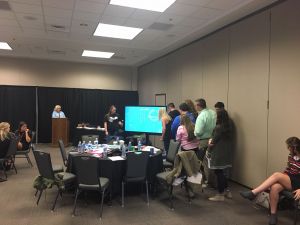 It's no secret that the region we love and call home has several health obstacles in which to navigate, says Dr. Jeff Hawkins, KVEC Executive Director. "While we do not mean to diminish the importance or severity of any health determinants within our region, drug use (specifically opioids) repeatedly surfaces in many of our conversations. Its impact is far-reaching and does not exclude our educational system. Schools and communities have to work together in creating and implementing resourceful ideas in rural Kentucky."
Even though some would acknowledge there are few easy answers, these teams are not backing down from the uphill climb. The initiative, entitled Healthalachia, entices teams to identify a specific "problem" they want to address collectively. By reviewing local data, trends, and research, the group strategically develops a plan of action with key stakeholders and timelines. Each of the communities will undertake their proposed activities between now and the end of March 2018.
Bringing additional excitement and resources to the table for this project is the University of Kentucky's, College of Medicine, Center of Excellence in Rural Health. Dr. Fran Feltner, program director, participated as one of the "team mentors" during the Healthalachia event and expressed her organization's delight in working with local communities to improve well-being and community prosperity. "It's our goal to provide a framework for linking small rural communities with local, state and federal resources while working toward long-term solutions to rural health issues." The discussions and work of these teams can be the catalyst for some amazing outcomes.  When we engage different sectors of our local communities together in pursuit of answers, we will enjoy the fruits of those labors."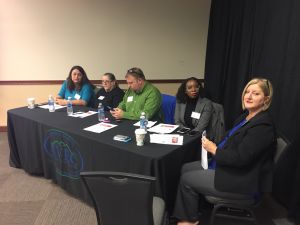 The University of Kentucky's Center of Excellence in Rural Health graciously has provided funding and technical assistance to all three community teams combating the opioid crisis following their presentations during the FIRE Summit. Each group will return in April presenting their findings at the ARI FIRE Summit and UK's Center of Excellence Research Day.
"Silence is not a solution", proclaims Sandy Hogg, ARI Wellness Lead. It's going to take us all working together to accomplish this goal of ridding our communities of opioid abuse. It may not be easy, but it's worth it. We accept the challenge!"
As efforts continue since the Fire Summit, significant recognition has been directed to the Pikeville Independent team. The student team was named one of the nation's 255 state finalists in the Samsung Solve for Tomorrow Contest, a program that encourages students to solve real-world issues in their community using classroom skills in science, technology, engineering, arts, and math (STEAM).