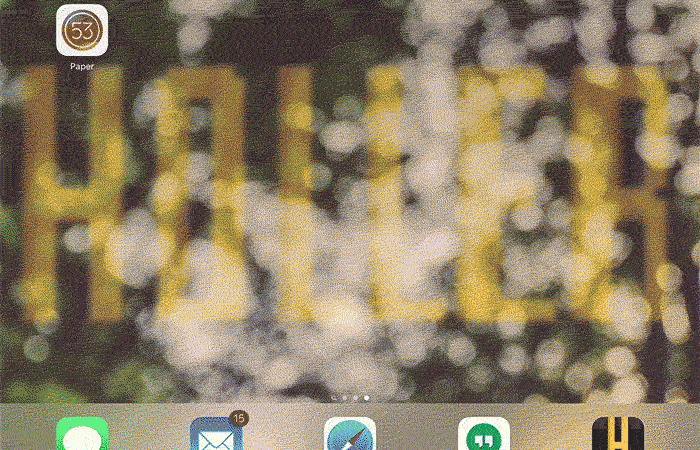 A little more than a year ago I made a video about a website I wanted to create called The Holler. At that time the site was just a small prototype of what I hoped it would become but there was enough there to start telling others about the project. By chance I bumped into a few people from Kentucky Valley Educational Cooperative (KVEC) during this time, showed them the video and the site, and learned about the Appalachian Renaissance Initiative (ARI). Fast-forward to today and things have changed drastically. With more than 2,000 active members, The Holler is now growing into the social learning network I hoped it would be; and we've only just begun.
Looking back at the video now, it is hard to believe how fast things have moved along. One of the major elements discussed is the lack of coding and creative expression through technology in our region. As I type this there are more than 300 young people from Eastern Kentucky taking programming courses through ARI and the Appalachian Technology Institute. They are currently learning the fundamentals of the form and their next step will be to create whatever they can dream up. The video also expressed my interest in comics and cartooning and the benefits that exist within their creation. During the past year, students from across the region have drawn their own graphic novels, published work, and some are even marketing and selling their creative projects to fuel their next idea.

Creating the Holler from The Holler on Vimeo.
Both of the projects listed above can be found with a little more in news posts labeled The Head of the Holler. If you have found the link on theHoller.org or have installed the mobile application, chances are you're trying to figure out what this digital publication is all about and what you may get from it. The Head of the Holler is a new digital publication from theHoller.org created for teachers in the ARI service region. It is being built to highlight tools on theHoller.org that may benefit you in some way, stories from the region, and content or lessons you can use in your class, including multimedia, instructional design, and the learning standards each lesson will address.
This first articles of Head of the Holler focus heavily on The Holler studio located on the University of Pikeville campus and the content that has been created through it. The studio is at your disposal as a participant in the ARI Race To The Top grant, I thought the best way to promote it would be to demonstrate what we have accomplished and highlight the tools that could help in our quest for personalized learning and growth within our educational spaces. The final pages of this first issue also include a call-to-action for our readers: sign up for The Holler LMS course to learn how the platform might be right for your classroom needs and have your accounts upgraded so you can teach courses through The Holler.
I'll leave you with one final story: My son, Finnegan, just turned four. For him, the Holler studio is a magical place where he hangs out with his Dad. There are video games, computers, microphones for him to yell or sing into, and even a iPad robot that chases him around. He loves to spend time in "Daddy's Holler" and we can't drive by the building without him pointing out what is inside and asking when he gets to go back there. The best part about this, is his identification with the word "Holler." The studio space and the logo on my shirt are his only association with what the word means, and he's assimilated it to mean "office." When his mother works late he always asks me if "Mommy is working in her Holler." When my mother picks him up from pre-school he always tells me later that he "played in Mimi's Holler." Needless to say, I think I'll keep him around for a while.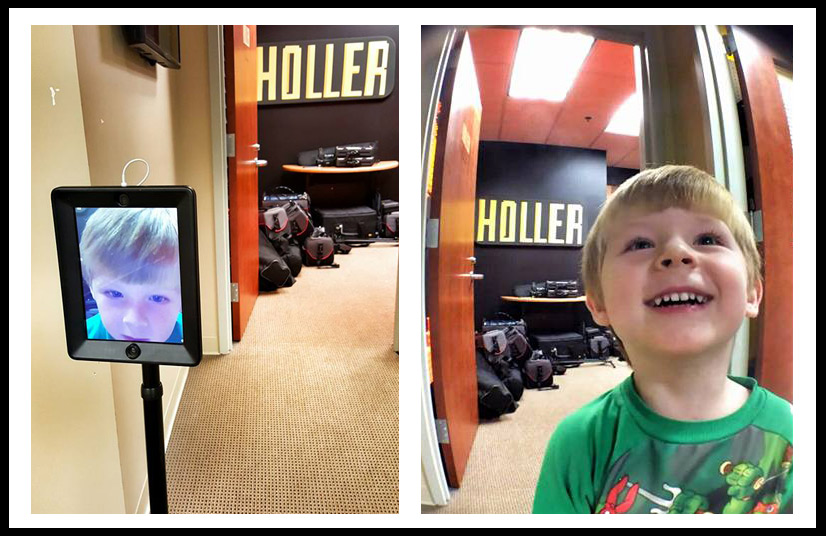 I hope you are able to gain some new tools or material from this new digital publication. If there are specific items you would like us to focus on, please share your ideas. If you need me, or have any questions, you can always find me on The Holler.