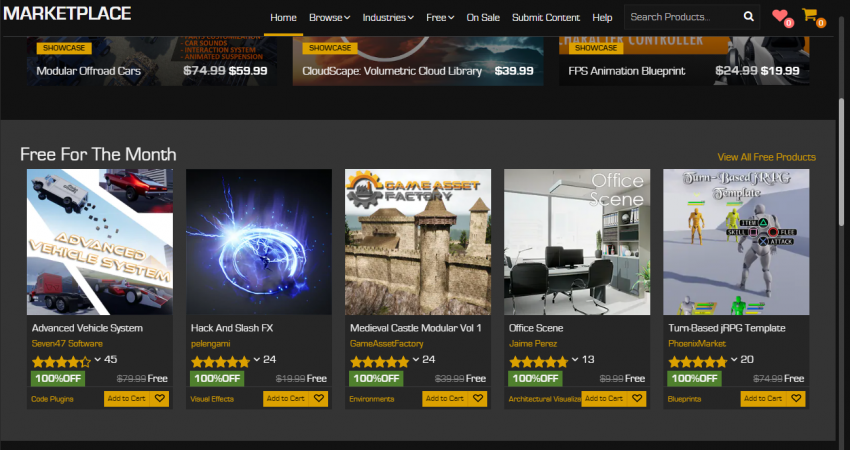 Epic Games is a beast of a company and their game engine is no joke as well. Unreal Engine 4 allows you to make video games and movies at virtually no cost! The software can definitely look a little daunting when you first open it but after a few online lessons on youtube (also free), I was ready to go. I'll talk more about that soon but for now, I HAVE to share their awesome marketplace with you.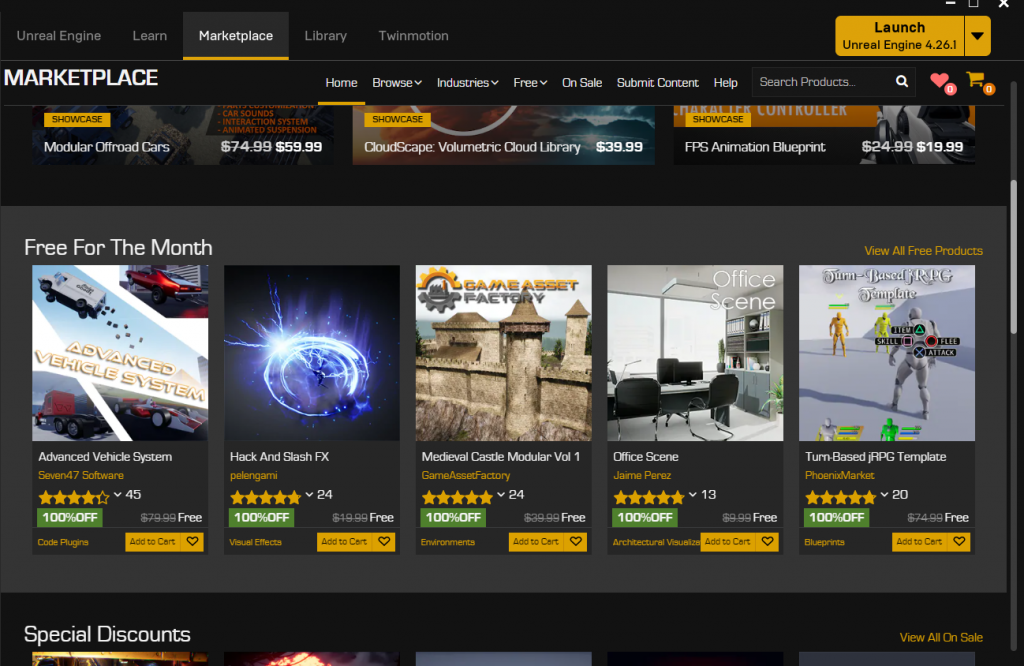 Epic allows you to download free assets from their store that either their team has created or user-generated content. There is a lot of paid options but you can easily sort to see the free ones available. As of writing this, there are also assets that go free every month and remain free till the month is over. The free goodies can range from a map to wreak havoc all the way to a template of a fully-fledged game.
Currently, the Holler is working on several projects in Unreal and for now, I'll hush about them but I'll just say stay tuned and make sure to check back regularly or follow us on social media because you won't want to miss out on future opportunities.