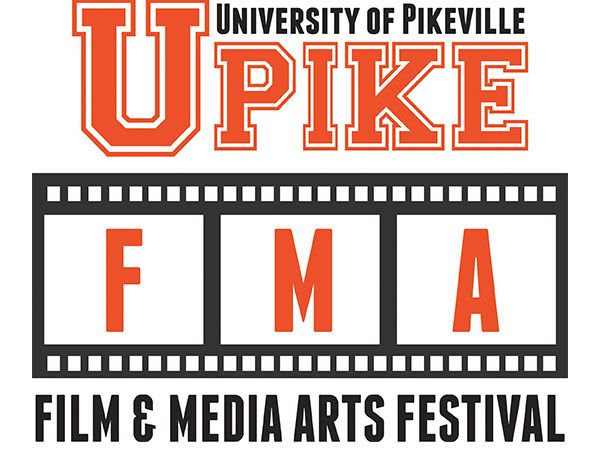 The UPIKE Film & Media Arts program is hosting a film festival on April 4th-6th in Booth Auditorium at the University of Pikeville and we want to see YOUR films!
It is free to enter for the tristate area (KY, VA, & WV) and we will be giving out over $1000 in cash prizes! Also, high school seniors are eligible for UPIKE scholarships! Our festival has categories specifically for middle school and high school students from Kentucky, Virginia, and West Virginia. We are accepting multiple types of films (narrative fiction, documentary, animation, music videos) and all lengths (though shorter entries of 10 minutes or less will increase your odds of being selected).
Dates & Deadlines
February 24 – Entry Deadline
March 8 – Selected Entrants Will Receive an Acceptance Notification
April 4-6 – Film Festival
Rules
Entries need to be original work and you must have legal authorization to utilize all the content within your film. For example, we will accept music videos, but you must have permission from the owners of the song to use it or it cannot be screened.
Film content should be appropriate for your age category. We prefer that middle school films keep their content no worse than a typical PG film and high school films keep their content no worse than a typical PG-13 film.
Submit Your Film
Go to https://filmfreeway.com/festival/fmafest for instructions on how to submit a digital copy of your film to us.
Questions
If you have any questions please email Assistant Professor of Film & Media Arts Andrew Reed (andrewreed@upike.edu).
Pre-Production Tips
First and foremost you need to embrace your limitations. You don't have access to the actors, sets, locations, and special effects that a big budget film has, but that's okay.
In order to create a compelling story you need to work with what you have. Write parts you can actually cast, and set your story in a world you can realistically portray.
When making a short film less is more. Avoid writing a story with a complicated plot or long amounts of exposition at all cost. The more plot you try to cram into a short period of time the less believable your film becomes. Keep the story simple to keep it real.
Make sure your story is one worth telling. Your story should touch on a theme or idea that is very important to you if you hope for it to provide a meaningful experience.
The best short films typically have endings with a slight twist. Writing an ending that is logical, but unexpected creates a very satisfying viewing experience.
Don't spend money unless absolutely necessary. Borrow materials and equipment from other people whenever possible. Offer to do work as payment instead of money.
Production Workflow
First, for a typical fiction film you will come up with a basic idea for a story. Make sure you have the actors, locations, and other items available that you need to tell the story.
Next you will develop the story into a full list of plot points, and then move forward by turning that into a script which lists settings as well as character actions and dialogue.
Once you have the script you will create a shot list from it. A shot list describes all the different shots you need to film to tell the whole story. Once you have your script and shot list you are ready to go out and start filming.
Technical Advice
You will need either a home video camera or a smartphone to make a film. Most home video cameras can be hooked up to your home computer to edit the video. You can get the footage off your camera and onto the computer via a USB or Firewire cable. The footage can then be edited using Windows Movie Maker (PC) or iMovie (Mac).
If you do not have a home video camera you can shoot a film on your smartphone and edit it on there as well. Just be sure to turn your phone sideways so you are filming in widescreen mode. For iPhones, you will edit in iMovie and for Android phones, I recommend KineMaster Pro. Finally, be sure to export your video in the highest quality.