You may be shocked and amazed at the following statistic! Seventy-five percent of the 5th graders at McDowell Elementary in Floyd County have never traveled outside of eastern Kentucky. I discovered this in addition to the fact that social studies was their least favorite subject after polling my students at the beginning of the school year. My head began to spin wondering why… I concluded that all of the places, things, events, and people were just something they read about and not something they actually could see and experience. Around this same time, I received an email about a grant offered by KVEC that awarded $1000 to classrooms to implement innovative strategies, so I started doing a little research and stumbled upon virtual reality.
Could virtual reality be the answer? Could social studies become a favorite subject? Could my students benefit from virtual reality? The answer, YES! I wrote the grant for a class set of virtual reality goggles, and it's been a life saver. One student went home and couldn't stop talking about his visit to Mount Rushmore, the Lincoln Memorial, the Washington Monument, and many other patriotic landmarks from his social studies class. Another student cannot believe that they can actually walk along the Oregon Trail or look at the exact spot where the last spike was driven in the ground of the Transcontinental Railroad.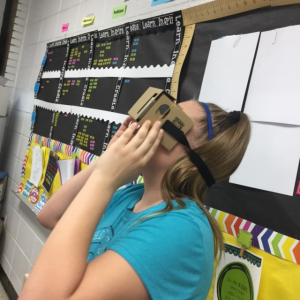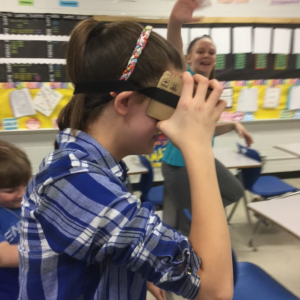 The experiences that virtual reality have allowed my students to have are phenomenal. The places that they see are inaccessible for them without the use of virtual reality.  I believe that our students in Floyd County deserve the opportunity to walk on a Civil War battlefield, take a stroll through the Redwood National Park, or investigate artifacts found on Native American reservations. These experiences will level the playing field for our students as they begin thinking about possible careers and future college endeavors. With the adventures of virtual reality in the classroom, our students will no longer feel inferior to anyone. The sky's the limit!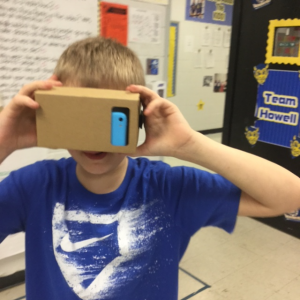 Content submitted by: Alisa Howell, [email protected]
Teacher, McDowell Elem., Floyd Co. School System