Area middle and high school students sharpened their technology skills and learned about the science of vision in a setting centered on virtual reality during the University of Pikeville's second Esports and Vision Science Academy.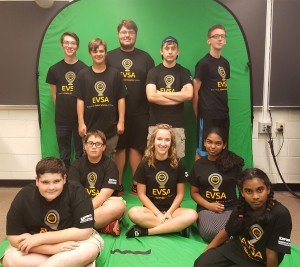 An interest in video games led to a broader learning experience. During the two-day camp, students built virtual reality viewers and learned various applications of virtual reality in architecture, mechanics, anatomy and gaming. The academy also included optics experiments to learn the properties of light and lenses and time in the university's biology lab for eyeball dissection.
"We introduced the topics of vision/visual pathway, optics of the eye, and anatomy of the eye by relating these topics to how virtual reality works," said Eilene Kinzer, O.D., senior clinical instructor of primary care optometry and ocular diseases at the university's Kentucky College of Optometry (KYCO). "The students were able to learn about the advances in technology and virtual reality by also learning how to code their own virtual reality program."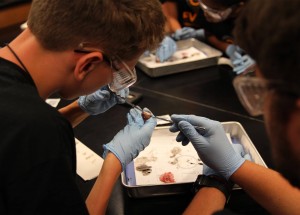 The academy was hosted by KYCO, the UPIKE Esports program and the Holler, a social learning network designed for users in Central Appalachia.
Participants in the camp included: William Conley from Johnson County Middle School; Haley Mounts and Patrick Mounts Jr. from Mingo Central High School; Joe Steele from Pikeville High School; Elijah Joyce from Lebanon High School; Samuel Kinzer from Wesley Christian School; Bix Meyer from Johns Creek School; Samuel Childress from Grundy High School; and Edith Martin and Judith Martin.
UPIKE students Aaron Asbury and David Chapman and members of the UPIKE Biology Club, Molly Frank, JoBeth Bingham, Shaelyn Eversole and Austin Thacker, assisted with the camp.
For more information about the Esports and Vision Science Academy at UPIKE, contact Kinzer at eilenekinzer@upike.edu.