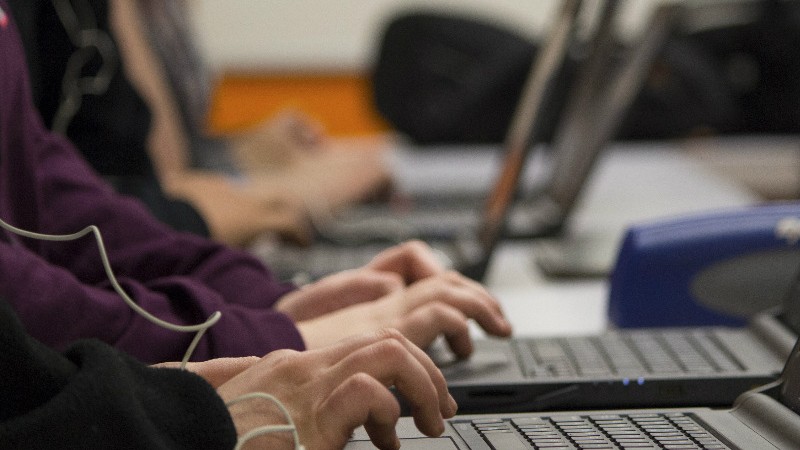 We applaud Gov. Matt Bevin's announcement at the recent SOAR board meeting that it is his "absolute intention" to make sure broadband comes to Eastern Kentucky.
The expansion of broadband will reduce the digital divide in Appalachian Kentucky empowering its citizens to compete in the new, global economy. The governor's plan for a Workforce Development Fund also has merit and tremendous potential for the region and the Commonwealth.
Planners and decision makers need to understand that workforce training and preparing workers for high wage digital jobs does not occur after high school, but is possible in K-12 schools. The workforce which will build the new economy are in K-12 classrooms now.
Our consortia of 19 school district's K-12 schools are providing both workforce development in schools and a pipeline for students to higher educational and advanced workforce training. The Kentucky Valley Educational Cooperative (KVEC) launched in August the Appalachian Technology Institute in which over 400 student are taking computer science classes and over 70 students are enrolled in an aviation curriculum.
Plans for this innovative model will be replicated throughout the region.
These students can participate in the global economy now. They are proving this. Students in various age levels are publishing books and creating high quality art, apps for various devices, web pages, coding, video games, social media marketing, etc. Entrepreneurial training and competitions are key elements in the K-12 workforce training.
KVEC is creating partnerships with higher education, workforce boards, businesses, communities and organization. KVEC seeks additional partners who see the potential for assisting students, mentoring, or hiring students.
The eyes of the nation are on the Eastern Kentucky schools as a result of the Race to the Top grant award which has funded many innovations in education here. The grant allowed Largest roll out of Next Generation Classroom Technology in rural America in a six week span (summer 2014) connecting 99 schools to the world.
The Appalachian Renaissance Initiative (ARI-Race to the Top grant) provides each of its member districts with support for 1:1 device initiatives. Innovation grants are given to teachers encouraging the use of technology and innovative practices to enhance personalized learning. Promising Practices (October annually) and Action Research Summits (April annually) in which teachers unveil their innovations in the classroom including use of new technologies.
Students present on innovative projects including entrepreneurial and community problem solving.
KVEC and the individual districts are providing leadership preparing the community for the new economy which their students will be leaders and members. The K-12 school leaders and students are working with 14 counties to obtain KY Work Ready status and assisting on plans to make the population digital literate.
In order to bring Congressman Hal Rogers's vision of "Silicon Holler" to reality KVEC has formed a Silicon Holler "Do-Tank" (action oriented Think Tank) creating and administrating a comprehensive plan and Millennial RoundTable to keep and attract Millennials to region. The time is not to dwell on the past achievements and voice empty platitudes, but "Just Do It."
K-12 is often overlooked in economic and workforce development. East Kentucky needs to maximize all its resources in an effective and collaborative manner. Appalachian Kentucky schools are not waiting. Our kids are not waiting.
By Ron Daley, KVEC Strategic Partnership Lead