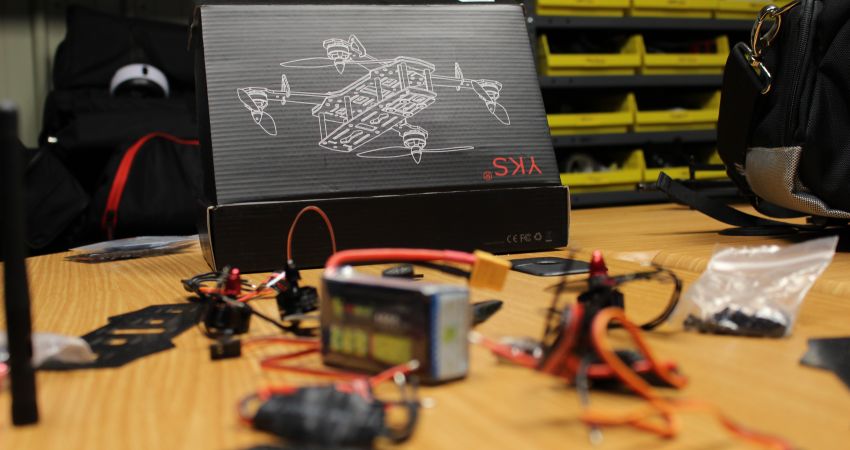 The Kentucky Valley Educational Cooperative (KVEC) Appalachian Technology Initiative (ATI) has made remarkable progress in three years preparing students for high tech career pathways.
Only two KVEC school districts had computer science programs serving less than 25 students at that point.  Despite having the nationally recognized programs, aviation at Eastern Kentucky University and aerospace at Morehead State University, no students from the region were enrolled in those stellar programs.
Fast forward three years, and now 555 students are enrolled in the ATI sponsored computer science classes and 212 students in aviation, aerospace and drones programs.  An Appalachian Regional Commission (ARC) grant helped fund the initiative along with funds from the U.S. Department of Education "Race to the Top."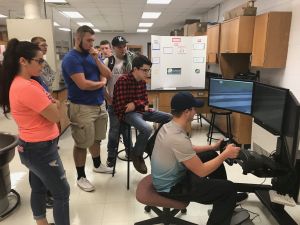 KVEC is sponsoring its Second Annual Drone Race in which high and middle school teams must build the drones from kits supplied to race. Nineteen schools submitted applications to participate in this "project-based learning" opportunity which will prepare students for careers in this growing job field.
Over the next decade, there will be an explosion in the emerging Unmanned Automated Systems (UAS) industry. – With this, a critical need will emerge for skilled drone pilots, technicians, researchers and developers. Drone development and manufacturing will grow exponentially during this time, as well as the continued adoption of new and cutting-edge drone technology uses.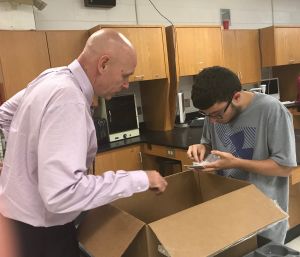 The core idea of project-based learning is that real-world problems capture students' interest and provoke serious thinking as the students acquire and apply new knowledge in a problem-solving context. The teacher plays the role of facilitator, working with students to frame worthwhile questions, structuring meaningful tasks, coaching both knowledge development and social skills, and carefully assessing what students have learned from the experience. Advocates assert that project-based learning helps prepare students for the thinking and collaboration skills required in the workplace.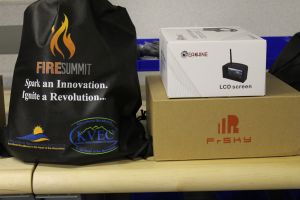 A Drone Build and Race is a true Project-Based Learning Opportunity. Students must be able to "figure out" how to build a drone. After a successful build as a team, students must master the art of first-person-view drone flight.
ATI director, Dr. Paul Green began delivering the drone kits in mid-October.  The race date has not been set, however, the students will showcase their work at the "Forging    Innovation in Rural Education (FIRE)" Summit in Pikeville, KY on April 11, 2018.
The 19 schools participating are: Johnson County HS, Middlesboro HS, Hazard Ind. MS, Hazard Ind. HS, Magoffin Co. HS,  Paintsville Ind. HS,  Knott Co. HS,  Belfry HS, Sheldon Clark HS,  Ashland Ind. HS, Ashland Ind. MS,  Betsy Layne HS,  Owsley Co. HS,  Breathitt Co. HS,  South Floyd MS,  Fleming-Neon MS, Wolfe County HS,  Clinton Co. MS, and Jackson Ind. HS.
Photo captions
1. Knott students in Angela Thornberry's classroom gather around flight simulator just delivered.
2. Knott Student Stone Faughn inspects drone mother board in preparation to build drone to race with Dr. Paul Green of KVEC observing.
3. Full drone kit.