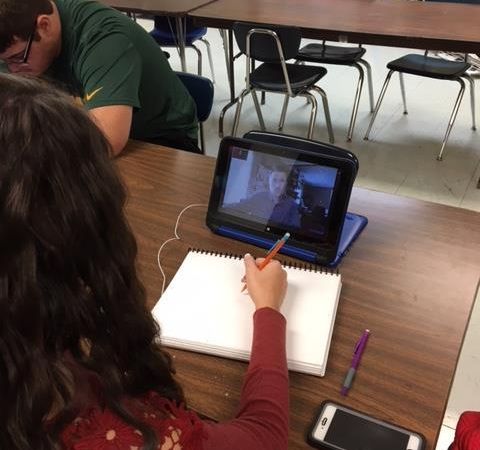 In the late 70's, it was difficult to get an art education job in my hometown area, so I continued working outside of my field thinking I would never get a chance at my Plan "A." After working 19 years in the coal mining industry, fate brought me to Paintsville Independent Schools to use the Art Education degree I received from Eastern Kentucky University. What a fulfilling experience it has been, finally getting the opportunity to inspire students to create!  I am now working on my 18th year of teaching and every day is new because even though the process might be the same, the student's interpretation of each project is not.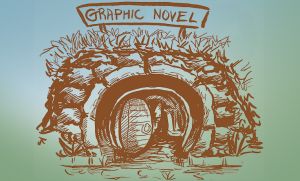 On Friday, October 13, the Transmedia fellows, through KVEC and The Holler, met in Hazard to discuss our future storytelling work. What a pleasure for me to be in the company of so many educators sharing the love of inspiring student's creative minds. Just like our students, sometimes we need a new project to inspire us. So, when a new adventure is presented to me, I enjoy the challenge. I spoke with my students on the 
Monday
 following the meeting, and they are very eager, but unsure of exactly what is expected of them. I explained how they would need to acquire a sketchbook (this one is easy…they already have them) and then they are to follow along with the lessons on The Holler's Learning Management System.  Because we are all learning, I expect changes will be made along this journey, and it will be okay to adjust as we go along.
I think the challenge of the whole project will be coming up with the idea. Some of my students will struggle with coming up with one idea while others will struggle with selecting one idea from a list of many. This is where the beauty of completing thumbnail sketches comes in. We can discuss as a group or on a one-one basis as to how their ideas can be developed. They just have to make a decision on how to present their narrative in a visual format.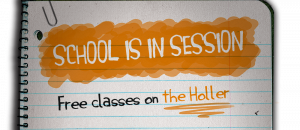 I am very excited to see what my students come up with throughout the year as they develop their narrative piece. They have created accounts on The Holler and have begun working on their assignments! I have several students that have already shown great enthusiasm for this project and seem to already have their wheels turning. Our art room may be small, but we think big in here!
KVEC and The Holler, along with a founding group of teachers, are developing transmedia digital storytelling lessons focusing on digital video production and graphic arts. Courses are offered on The Holler's learning management system offering core curriculum and supplemental material with assignments and assessment modules added by individual teachers. Students will create digital stories and fellows will assess the delivery model and implementation to grow the transmedia program to include multiple mediums.