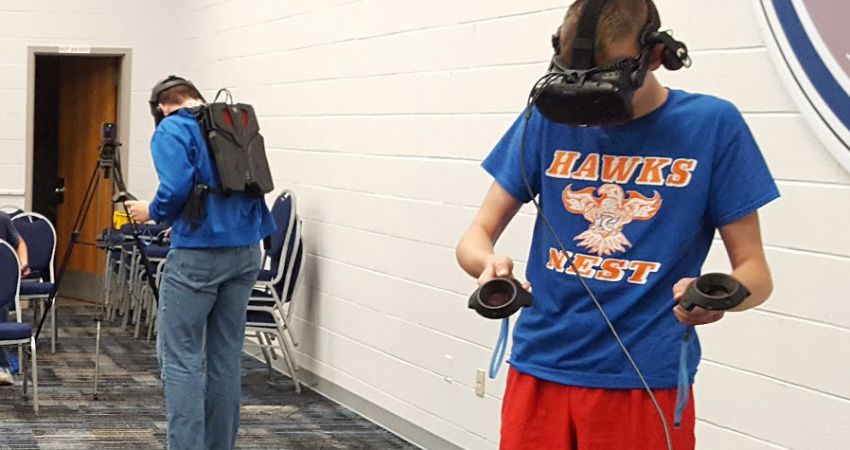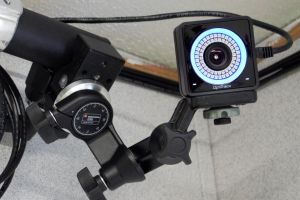 Last Week on October 10th and 11th,  KVEC (Kentucky Valley Educational Cooperative) had the pleasure of hosting and participating in concurrent education sessions at Big Sandy Community and Technical College as well as Hazard Community and Technical College. The sessions were directed at high school seniors and featured keynote speakers on both campuses. Stella Beard and Dr. Deronda Mobelini stressed to the seniors the importance of leaving their comfort zones and branching out to meet new people. Students experienced sessions designed to promote learning and information for potentials careers and education paths they can pursue after graduation.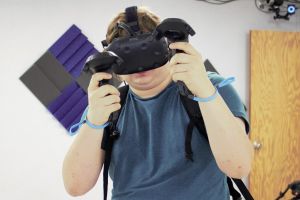 The Holler team hosted one of the education sessions, demonstrating potential careers in the exciting field of digital technology.  Presenters covered areas including the appeal and constant expansion of the gaming industry, the possibilities provided by virtual reality and the advantages of computer simulation.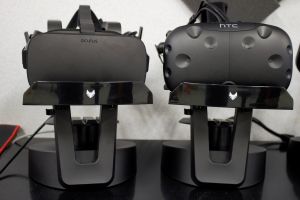 The students were happy to find connections between their personal interests or hobbies and emerging technology and digital commerce opportunities in the region.  The virtual reality and motion capture session featured an HTC Vive headset and mobile backpack computers, allowing for a full range of motion and immersion experience in the demonstration.