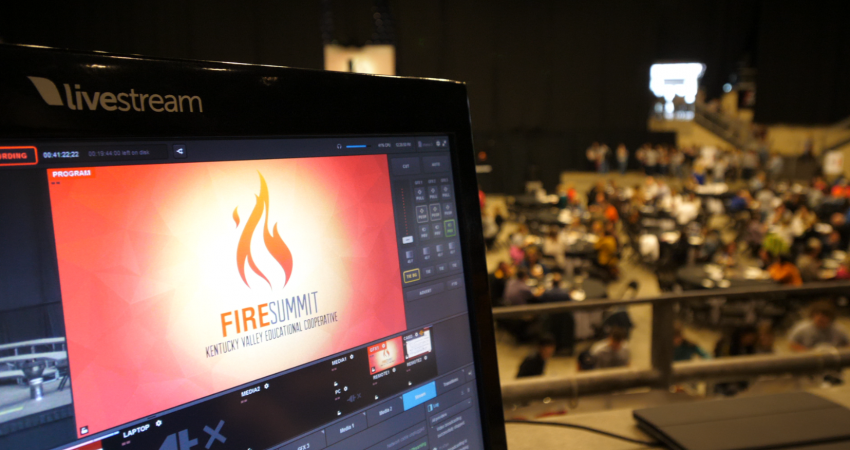 Educators, community leaders and students gathered yesterday October 25, 2017, for the Fall FIREsummit hosted by the Kentucky Valley Educational Cooperative (KVEC). The FIREsummit spotlights hard-working innovators in eastern Kentucky that go the extra mile to forge innovation in rural education.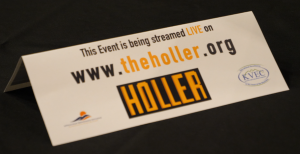 The event, streamed LIVE on The Holler from 9 locations across the East Kentucky EXPO Center, featured educators showcasing their upcoming projects in one of 32 breakout sessions over the course of the day.
Guest speaker, Judge Timothy Feeley, Deputy Secretary–Kentucky Cabinet for Health and Family Services spoke about the opioid crisis, identifying statistics from the state and offering ways for friends, family educators to identify potential warning signs and pathways for recovery.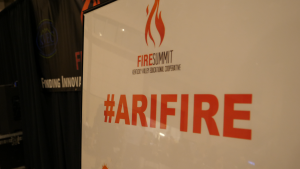 The Fall FIREsummit 2017 was a huge success. With some of the region's most innovative leaders and learners. 160 presenters showed off cutting-edge strategies and technologies that will be used in the classroom over this school year and many years to come. More than 17,000 viewers, from 15 countries and 42 states, tuned in to the live stream and engaged with presenter content on The Holler.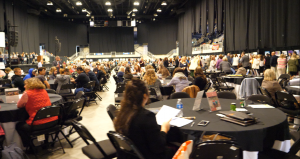 There were 13 activating catalytic transformation (ACT) sessions. Presented by school level teams consisting of the principal, teacher leaders and central office administrators, who are identifying a problem of practice and developing a theory of action that will lead to short and long term outcomes for students. Some problems of practice were developing a system of transitions between middle and high school or developing a playbook of high yield of instructional strategies that would result in a common language among all teachers and students.
The Building it Forward Project (Tiny House) is back again this year with new schools that has joined the fun. By taking learning outside and getting hands-on experience, students are able to learn basic workplace behavior and develop specific skills within an industry. The new schools introduced this year were Letcher, Leslie, Johnson, Floyd and Breathitt County, with  Lee, Pike (Phelps) and Knott County continuing the work they started last year.
Presenters will return in April, 2018 to report on the progress of their grants and share stories from the classroom and their schools. All previous presenters are available at SUMMIT.THEHOLLER.ORG and the newest videos will be available in the coming days.