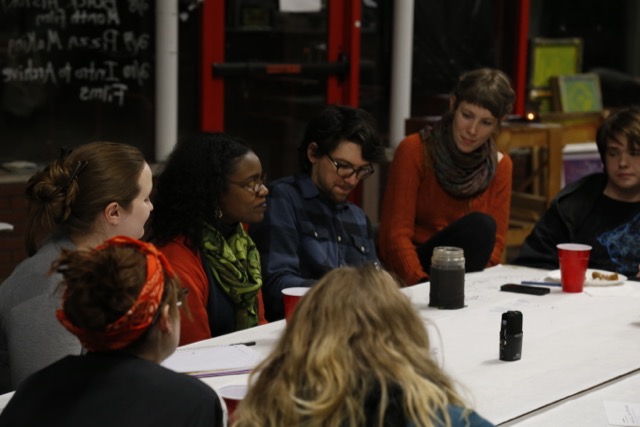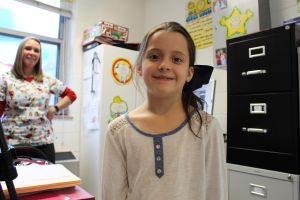 Schools are epicenters of the movement toward healthier bodies and minds, as students grow to value their own health and lead their families and communities to a better quality of life. This was the theme of the Kentucky Valley Educational Cooperative (KVEC) sponsored Health & Education Conference in Pikeville, Crossroads, last fall. Around the same time, KVEC enthusiastically signed on, along with 15 partners around Harlan, Letcher, and Perry Counties, for a Kentucky Agency for Substance Abuse Prevention grant. This funding is supporting a Community Harm Reduction campaign to raise and sustain public awareness of increased Hepatitis (HEP) C and HIV rates in Eastern Kentucky.
These community partners are responding to the U.S. Center for Disease Control (CDC) recently identifying that of 220 counties especially vulnerable to the rapid spread of both Hep C and HIV among people who inject drugs, 54 are in Kentucky, mostly in the Cooperative's service region of close to 50,000 students (See map below). Concerned citizens gathered in Benham this year, Whitesburg last summer and this month, and in Hazard last fall.  Public health professionals, media, business owners, students, elected officials, and even police have turned out to discuss the need and process for Needle Exchange Programs to serve this three county target region.
Danielle King, of Letcher County, helped to coordinate many of these events and works in the mental health field with an array of clients who have co-occurring substance use disorders.  She is also a board member of the Letcher County United for Substance Abuse Prevention Coalition as well as the Harm Reduction Awareness Coordinator for practicing needle safety in Letcher County, Kentucky. For the past two years, she has worked diligently with the Harm Reduction Awareness Committee to address the increase of HIV and Hepatitis C prevalence in eastern Kentucky, which she calls the tipping point for the entire state.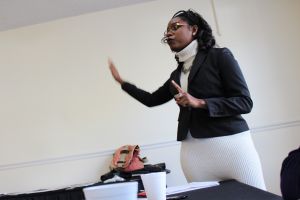 "A Letcher and surrounding county public needs assessment resulted in overwhelming evidence in support of a clean needle exchange program. Lessons from Scott County, IN show local leadership didn't support the evidence so the problem escalated so quickly the CDC had to step in. We can't wait for that." King shared at the most recent community education event in Harlan County.
In 2015 Scott County, Indiana, a rural area north of Louisville, KY, became a national headline for their sudden HIV outbreak. In a county that saw only three new HIV cases between 2009 and 2013, Scott recorded 142 new cases in the first four months of 2015, though HIV cases related to intravenous drug use have declined nationally in recent years. At the community event in Hazard last year, CDC officials referred to Perry County, KY as the new Scott County, IN, with local statistics of a documented 339 new Hep C cases from January to August 2016.
According to a regional epidemiologist serving Letcher County, 98 cases of Hepatitis C were reported in Letcher County from January to August 2016. On average, Letcher currently experiences 16 new cases of Hepatitis C per month compared to six cases per month in 2015.
The Mountain Eagle in Letcher County recently printed a Courier-Journal report on the issue, including this interview with Greg Lee, director of the Kentucky's HIV/AIDS continuing education program:
Health officials say the exchanges are needed to help stem the spread of Hepatitis C and HIV in Kentucky. Hepatitis C, which can be spread by drug users sharing needles, can have ripple effects that impact other people who need medical care. Eastern Kentucky has a greater need for these programs right now than other parts of the state do because they have counties that are at greater risk for an HIV outbreak like the one that rocked Scott County, Ind., last year, Lee said.
To set up a needle exchange in Kentucky, the local board of health and the governing bodies for the county and city in which the program will be located must approve. These initiatives are a "no-brainer" for many health departments, but securing support from city and county officials takes longer, Lee said.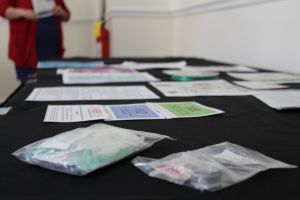 The story also added comments from Bullitt County Health Department public health director Andrea Renfrow, saying her department is still in the "education and awareness phase." The health department's job is to educate people, she said. And research shows that needle exchanges don't increase drug activity but do help keep diseases from spreading. Despite the research, Renfrow and other health officials cite, many communities remain wary of needle exchanges, which have existed since the 1980s but are new to the commonwealth.
Needle Exchange Programs are likely to look different about anywhere you go. Each program is built by the community it will serve, to meet local need. Danielle King visited urban and rural based programs in Louisville, KY and Austin, IN to see them in action. The rural Austin program was mobile, to better "meet people where they're at" as King shared.  Many people believe a mobile program could work well here, but few Kentucky programs have found funding to support a mobile unit. The most successful programs offer at least a one to one exchange, giving participants as many needles as they bring in, as well as a personal health kit with sterile water, aspirin, cotton swabs and other items that reduce harm. Exchange users are also given a Sharps disposal container to consistently transport and discard used items safely.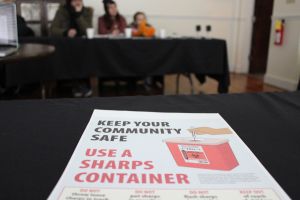 Another critical component of successful exchange programs are free counseling services, offered to every person who visits the exchange, every time. Membership ID cards are also given to each new participant, identifying them as a member of the program. With proper training and partnership with local law enforcement, this card keeps users from picking up additional charges when stopped or arrested and exchange needles are in their possession. This provides multiple points of support, both medically and legally, to demonstrate this effort as community-wide harm reduction, rather than the isolated individual blame that perpetuates stigma and damage.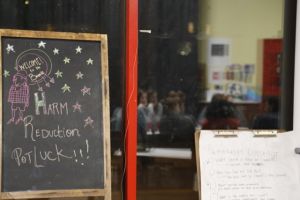 From local story circles to city council and fiscal court meetings, this clean needle exchange effort has found support in Letcher and surrounding counties among Sheriff's Deputies who say they can no longer pat down citizens for fear of needles, sanitation workers finding needles coming through trash bags, and students participating in community clean-ups. Nurse practitioners, mothers of small children, and even teenagers who shared their life journey being born addicted, all showed up to recent community Harm Reduction events to show their support for family, friends, and neighbors struggling with addiction. People have sent letters to members of the fiscal court and state legislators, left phone messages, and even visited the Capitol in Frankfort asking for support in community harm reduction.
One young media trainer with the Appalachian Media Institute, a partner in this effort who created the PSA video below, shared his personal family stories of loss and hope for loved-ones directly impacted by the increased spread of Hep C and HIV at the recent Harm Reduction story circle and potluck in Whitesburg. "We can't just keep addicts in the shadows and expect this to all go away."
After nearly two hours of story sharing about the need for this community-wide effort to reduce harm, plans began to host a second story circle event in a regional rehabilitation facility, hoping to result in a theater production this summer. Just this week, Danielle presented to KVEC's Health & Wellness focus group, getting overwhelming support from regional health care professionals that service our schools and communities. You can join the Health & Wellness Holler to keep up with all our work to provide critical wrap around services for students and their families.   To join upcoming Harm Reduction events or connect with this campaign, contact Danielle King at kingd1118@gmail.com.