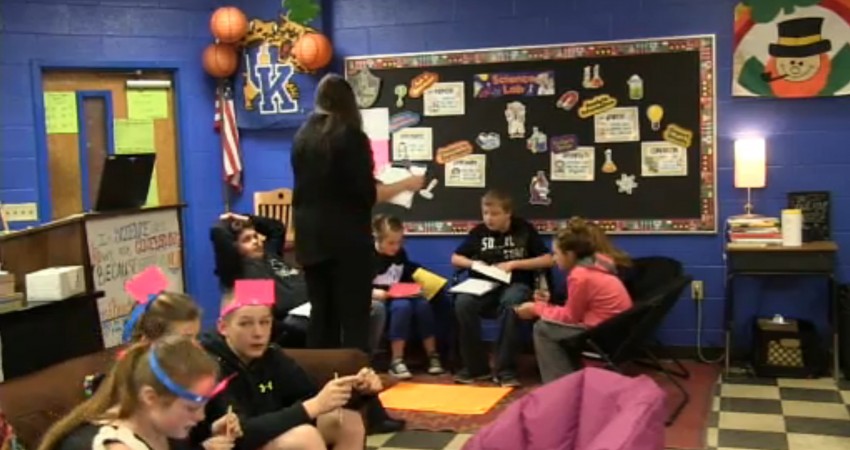 March 15th, 2016 – Today we spent time in the classroom at Letcher Grade School with Mary Carter, learning about her classroom redesign.  With the help of an ARI Innovation Grant Ms. Carter was able to work with her students to rethink the space that they would be learning in.  Working together they created a comfortable and interactive learning environment.
Ms. Carter took some time with us today to talk with us about why and how she to redesign her classroom.


We also spent time talking with some of her students today.  These three bright young learners had a lot to say about what this learning space has provided them.  They also had advice for educators who may be interested in redesigning their classrooms.

To see her classroom in action, enjoy this fun video of Ms. Carter teaching a science class.

If you have questions about this classroom redesign you can message Ms. Carter here on The Holler, @mcarter88