Remote Work with Automattic
For the seventh episode of FireCast, The Holler production team traveled to Paintsville Independent High School, where we were able to learn about Paintsville Independent's Appalachian Graphic Design Fellowship. The initiative was started as a program to promote remote, web-based, careers. This opportunity provides students with an idea of what it would be like to work remotely from their home community and not have to leave the region to find work in the fields or industries they're interested in.
Paintsville Independent is part of the Appalachian Renaissance Initiative (ARI) here at the Kentucky Valley Educational Cooperative (KVEC). The ARI partnership has opened the door for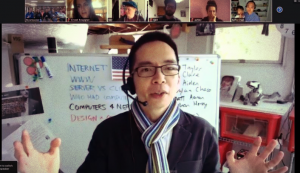 Paintsville Independent to become a one to one school, where every student has an online device used for work in the classroom and at home. Through hard work, networking and storytelling, Paintsville Independent forged a partnership with AUTOMATTIC, the company behind WordPress, WooCommerce, Jetpack, Simplenote, Longreads and more. Their company relies on a remote workforce of less than 700 and produces more than 163 million unique monthly impressions across the web. WordPress powers 29% of the internet, which equates to more than 70 million websites across the world.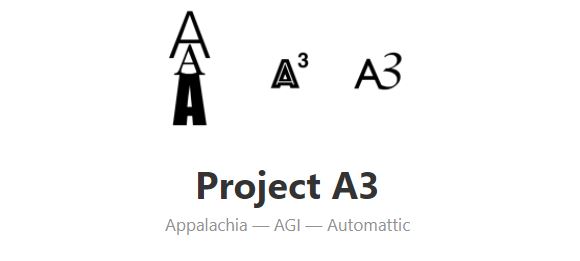 The Appalachian Graphic Design team were paired up with a graphic designer from the AUTOMATTIC staff and an international artist working in their chosen field. Students then created a blog post and conducted interviews about remote work and graphic design. You may view the student's blogs by clicking here.
The designers and artists collaborated by working around the student's schedules, connecting from across the world to discuss craft, discipline and the options available for students to progress in skill and ability. The collaboration included acclaimed designers and artists like Michael Bierut, Eddie Opara, Marian Bantjes, Taku Satoh, Alejandro Paul, Nancy Skolos, Minchaya Chyosumrit, and Aaron Nieh.
Eastern Kentucky schools are forging innovation in rural education. Tune in to FireCast TV and come back in the coming weeks to learn more about the classroom experiences, ingenuity and drive of students, teachers, and administrators through the KVEC region.
If you would like for your school to be involved with FireCast be sure to fill out the
application through the link below.
Today's classroom might feel a little different than you remember, even if you've only been out of school for a short time. Teachers are often at the forefront of finding new ways to engage their students by integrating new technology into their curriculum. KVEC's FireCast TV is a new half-hour traveling program that will highlight these new classroom innovations that are forging a new path for learning that could lead to a new economy in Eastern Kentucky.