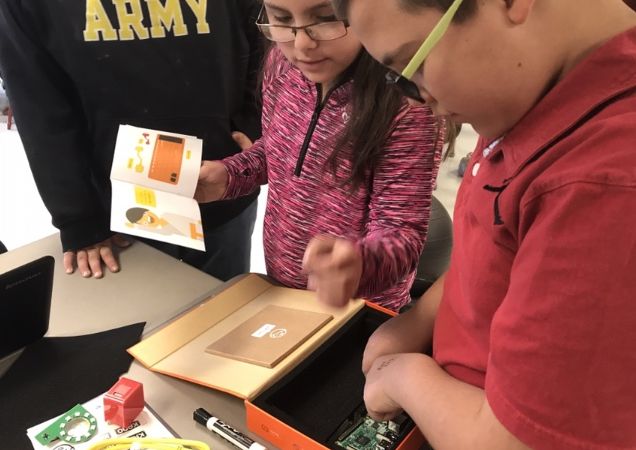 As amazing as it sounds, Tara Howard's teaching career began in Magoffin County while she was a grade school student.  Her innovative teaching style now is helping prepare students for the New Economy workforce.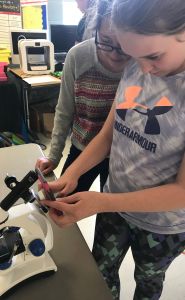 The Salyersville Grade School teacher says, "As an elementary student, I was given the opportunity to teach my peers. I prepared a lesson complete with a bulletin board, handouts, and a formative assessment. I knew that my lesson had been successful when the students were able to answer review questions. I had made a difference that day and I liked the feeling. Nearly thirty years later, I find myself still having the desire to ignite a passion for learning in others."
Tara received a $1,000  Innovation Grant from the Kentucky Valley Educational Cooperative for the project to provide her students with tools that encouraging 21st-century learning and prepare them for the future workforce.
"Many skill sets are becoming obsolete and I fear our students won't be prepared for a globally competitive job market," Tara explains.  "A STEAM (science, technology, engineering, art, and math) curriculum also helps students develop skills known as the 4 Cs (creativity, collaboration, communication, and critical thinking). As an elementary teacher, this is where preparation for their future begins. I purchased items conducive to learning code, as well as items that can be used for investigation, discovery, and design.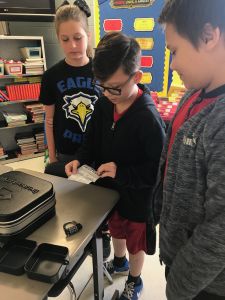 "While we may never be able to eradicate poverty in our region, I would like to provide students with every opportunity to be successful. I believe this means staying current with technological trends, addressing multiple intelligences, and teaching students about careers that exist beyond our region. It was also important to me to address gender bias by encouraging all students to explore STEM/STEAM career paths. My hope is that each student will shatter their own glass ceiling."
Tara says she is grateful that KVEC is providing children in our region ladders of opportunity.  "Along with their efforts, we are changing public education in eastern Kentucky for the better," she adds.
Tara began her career as a full-time educator at Salyersville Grade School in 2012. She has been an Appalachian Renaissance Initiative (ARI) Teacher Leader since the program began. In addition to those roles, she is the academic team coach. She leads the school's student government, a math-tutoring program, a CmPS team, and was formerly an assistant director of the school choir. She has also organized school math/literacy nights and implemented a peer-tutoring program.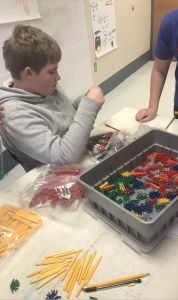 "I chose education as my career path with the understanding that education has a ripple effect and I have the influence to positively impact each of my students and every generation thereafter," Tara states.
Tara received her Innovation Grant from KVEC as part of their project funded through the "Race to the Top" federal funding by the U.S. Department of Education. She and over 100 instructors who presented at the Forging Innovation in Rural Education (FIRE) Summit, a multi-district K-12 educational professional learning event April 11 in Pikeville, KY.  More than 14,000 viewers, from several countries and 42 states, tuned in to the live stream provided by KVEC's digital platform the Holler to watch the presentations.
Tara's and the other presentations can be found on the www.theholler.org.  You can also view an interview conducted with her by the FIRE Cast team.