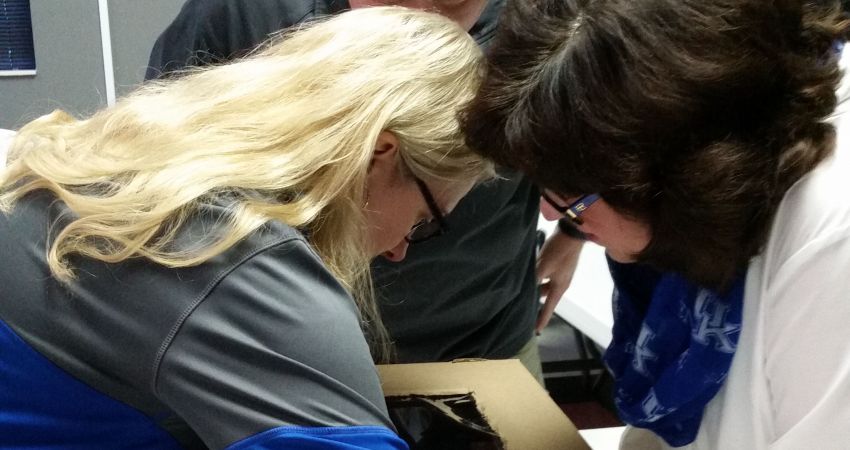 Welcome to our new STEM Holler! I am super excited about the new look– Steam Punk all the way! Along with the new look, you will have easy access to many more resources for teaching Science, Technology, Engineering, and Mathematics in your Pre-12 classrooms. Each of the tabs in the STEM gears will open tons of links and resources to high quality, pre-vetted resources that you can count on to be standards aligned and worth your students' time.
Along with the resources for each of the separate STEM elements, this blog and the pictures you see in the banner will lead you to exciting ways to combine those elements into project based and inquiry learning experiences. We will share opportunities for you and your students to work together to solve real problems in our communities and highlight your successes and failures right here! What would life be without a few crashes? If it is our failures that we most learn from, we want to make them available to others as well, right?
So, be on the lookout right here for announcements about special projects like Hour of Code and Engineering Week Challenge. Also, look for the Mobile Inquiry Learning Lab's Fall Tour opportunity. Those of you who participated in the Spring Tour with the Pandemic Outbreak did a great job. Those pictures are the pictures streaming now! The Fall Tour will be Engineering Bioplastics, so look for your chance to participate. Also, try the links to find some excellent resources for elementary science practices. The rubrics and feedback suggestions are still being developed, but are nearly complete for K-2!
Finally, let me know how you are using the resources you find and if you run across something cool that I missed. If it is STEM-worthy ☺, we'll feature it in a post and enter your name in a drawing for a cool KVEC t-shirt!