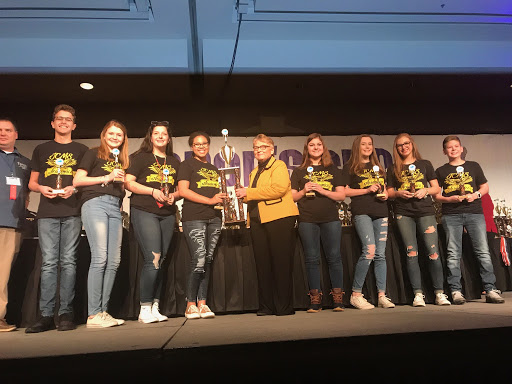 Johnson County Schools FPS/CmPS teams will be competing against the World at the Future Problem Solving Program International (FPSPI) in La Crosse, Wisconsin June 6th through the 10th.
FPSPI is a dynamic international program involving thousands of students annually from around the world. Developed in 1974 by creativity pioneer Dr. E. Paul Torrance, Future Problem Solving (FPS) provides competitive and non-competitive components for today's curriculum via a six-step model which teaches critical and creative thinking, problem-solving, and decision making.
The Future Problem Solving Six-Step Model:
Identify

challenges related to the topic or Future Scene

Select

an Underlying Problem

Produce

solution ideas to the Underlying Problem

Generate

and select criteria to evaluate solution ideas

Evaluate

solution ideas

Develop

an Action Plan
Johnson County Schools needs your help! Below are 2 documents about each school's project and all of the sponsorship packages for Johnson County International FPS and CmPS teams. Any support is greatly appreciated.
FPSPI La Crosse, Wisconsin 2018-1
Sponsorship Packages for Johnson County FPS and CMPS.doc