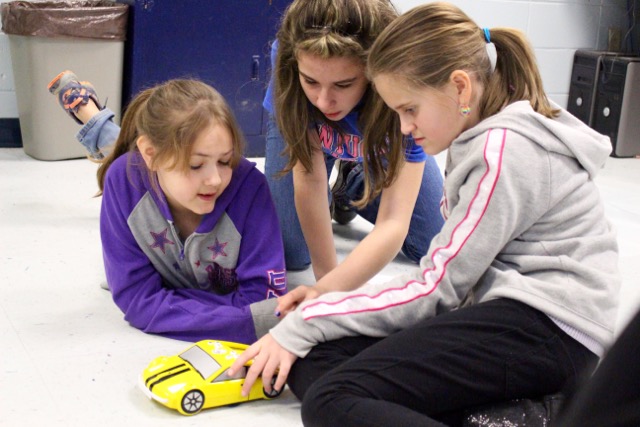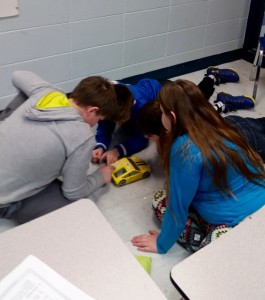 Jeremy Hall, 5th grade teacher at LBJ Elementary in Breathitt County, wrote an ARI Innovation grant for an interesting device called a Pro-Bot.  He is using the Probots to help his students and all of the other 5th grade students in the school learn mathematics.  The students are excited to program the robots and forget that they are learning mathematics.  So far, students have used the Probots to learn and apply geometry and measurement concepts.  The next lessons will allow them to work with coordinate graphing.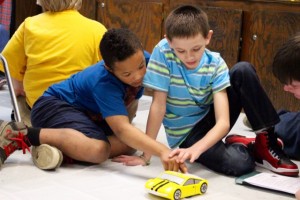 The most exciting thing about using the Probots, according to Mr. Hall, is that students who don't generally enjoy math or do well are really excited about doing the math in order to operate the cars.  One student exclaimed, "Thanks for not making us work today!" right after his group had finished independently figuring out how to convert measurements—extra math they didn't even have to do!
Mr. Hall will be sharing his experiences using the Probots with his students at the Action Research Summit.