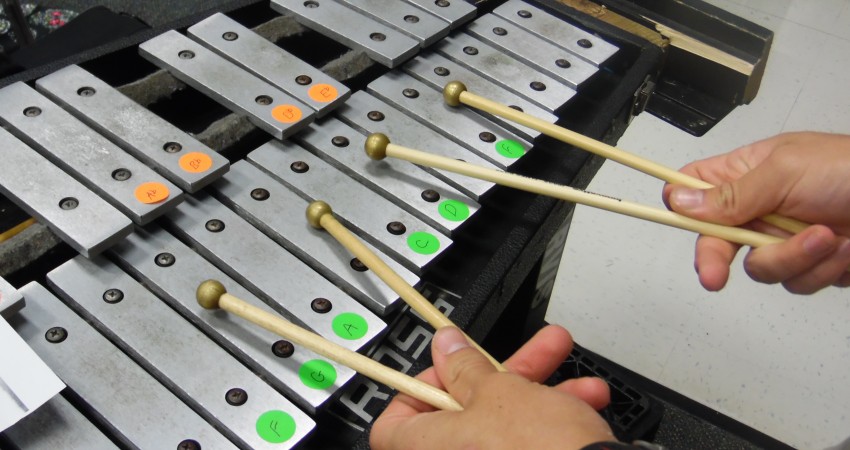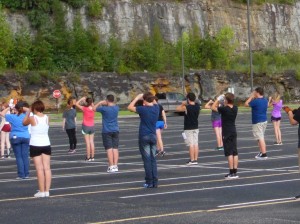 Marching band, a sport for only the brightest, the most athletic, and the most patient of students. From behind the glass, marching band seems like quite the easy sport to play and participate in, but in actuality of things, it's probably one of the most challenging sports you could do in your lifetime.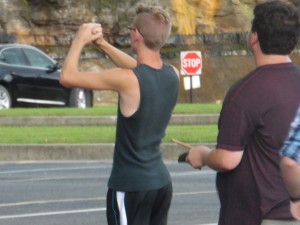 Playing an instrument is only part of what these band players do. Aside from learning music, players must learn their positions, all the foot techniques the marching requires, and how to properly glide across a field of fifty or more people without faltering a single step while playing an instrument. Does this sport still seem easy to you?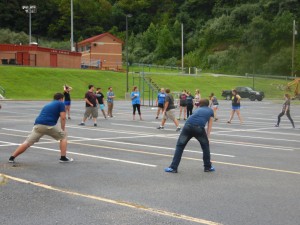 While technique and practice is a good part of what marching band is about, there's also the difficult exercise along with it. Thirty minutes stretches are required at the start of every practice, not to mention the occasional laps players must run if they make a mistake during the thirty minute stretches. Practices are usually quiet as the directors instruct their players, for such hard work requires much attention and utmost focus towards the task at hand.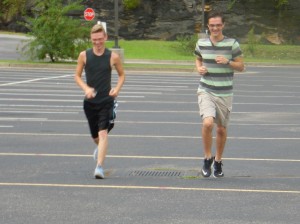 Although the amounts of work put into these practices are very difficult, this isn't a problem for these energetic band players. When they aren't playing music at their best, these students are all smiles and good vibes as they practice for long periods of time in nearly unbearable weather.
Speaking of bad weather…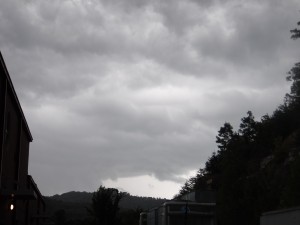 Rainy days are the happiest days of a band student's life. When skies turn gray and dark, and rain comes pouring down, band players move inside and practice their sounds for the rest of the day. No need to worry about technique and maneuvers when bad weather is out and about. Luckily, these rainy days are common during marching season.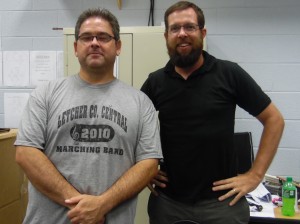 But who could be behind all of this non-stop focus, all of these brilliant musicians, and all of the hard work those musicians do? Every band has a great leader behind it. In this case, there are two great leaders behind LCC's student band. Jason Griffith and Robert Scheeler spend countless hours on this band's performance, and it never fails to pay off. Every single year the two have succeeded in creating one of the best bands in Kentucky. These bands win countless awards and receive hundreds of achievements, from county competitions to state, or even getting the opportunity to play in front of the President of the United States!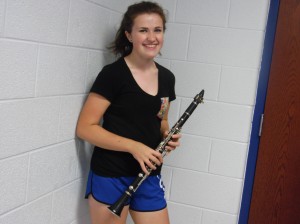 So all in all, marching band is a pretty extreme sport. But you could walk up to any band member you want and ask if they love what they do, and they would always reply without a doubt yes. It takes dedication and hard work to be in a marching band, but the enjoyment and happiness you receive from making new friends and accomplishing great things will always outweigh the challenge.
Nikole Lee is a sophomore at LCC, a member of the school band, a die-hard video game lover, and an obsessive cat lady. She spends her days playing Minecraft, smothering her grouchy cats with love, reading about worlds she physically can't be a part of, and she just recently took up short-story writing. Watch out world, here comes an awkward published mess of an author.
Hannah Kincer, a sophomore at LCCHS, loves to read, write, and she is a dancer on the dance team. She is a hardworking, intelligent lady, who is very passionate about all she does. She loves to spend time with friends and family and loves to be around people who make her smile. She cares very much about all she does and tries to help people in every way possible.
The Author