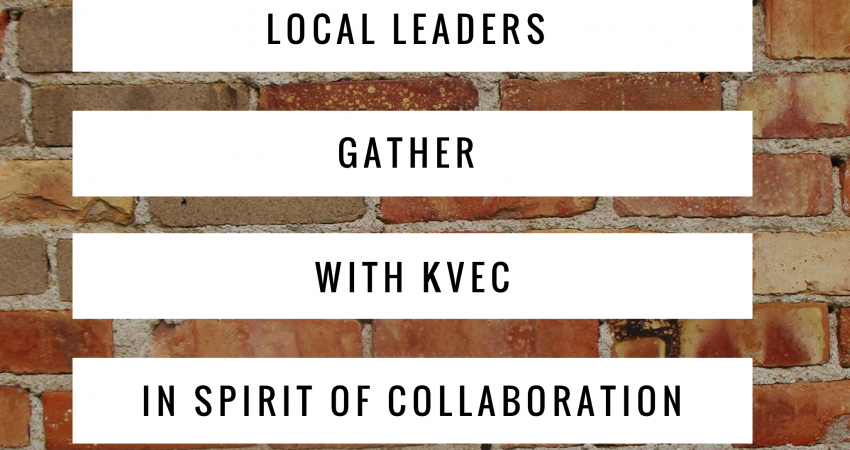 When welcoming the group of nearly 80 gathered Tuesday in Hazard, Ron Daley and Paul Green, both with the Kentucky Valley Educational Cooperative (KVEC), shared the important role K-12 education is already playing to impact economic development in east Kentucky.
"While we make great progress in many areas, we haven't moved forward like many of other regions" Ron shared, referencing the evolving Appalachian Regional Commission (ARC) map of economic designations of counties. Eastern Kentucky continues to house the largest block of economically distressed "red" counties, as bordering states have seen greater shifts.
The common regional issues of counties and sectors working in silos, as well as the lack of sustainable development supported by coal severance funds, were all sited as challenges to overcome through collaboration in seeking federal funding and targeted regionalism.
Hazard Community & Technical College's new President Jennifer Lindon shared how proud she was to host this convening at HCTC. "I'm really happy to see people coming together regionally to talk about how we compete globally." She also gave special thanks to the elected leaders in attendance. State Representatives John Short and Cluster Howard, Mayors, Judge-Executives, and U.S. Representative Hal Roger's local Field Representative Nick Camick all participated in the event.
Current work, federal funding, and regional collaboration opportunities are featured in the video below, presented by Bob Scott of the Ky Abandoned Mine Lands (AML) program, Commissioner of Department of Local Governments Sandra Dunahoo, Barry Turner of the U.S. Department of Agriculture (USDA), and Promise Zone Director Sandi Curd. Quotes from their presentations and more can be found on KVEC's twitter.
Everyone shared their name, communities, and projects or interests during a working lunch and spent the last hour networking among each other. In closing, Paul Green reminded of KVEC's national recognition as an Educational Innovation Custer for bridging the historical educational silos, like those throughout our communities, limiting districts from collaboration and sharing successes. He expanded that K-12 is the only entity in our communities who interact with every child and are already training the upcoming workforce.
"We have to connect K-12 to our future industries now, so that we are on the forefront of a new industry. Jobs that exist now and have existed are not the ones that will fuel the country's changing economy, but the good news is we're on the same playing field here as anywhere else. What does that future economy look like and how do we do a better job to prepare our kids for it? When we're trying to transition our economy, this idea that our jobs are changing is a good thing. How can we overcome our traditional challenges so we can both complete and lead in the growing global economy?"